WHERE INSPIRATIONS GATHER
banchetto
Adorned with the subtle classics of minimalist design, soft curves frame this space with purpose to serve, foster, and inspire.
Rediscovering Unbounded with Greater Than
Launched in conjunction with our 12th anniversary celebration, banchetto is a collection of custom dining tables that KompacPlus co-designed with multi-disciplinary designer Greater Than Dsgn.
Inspired by our shared ambition and passion for creative innovation, the collaboration represents an opportunity for both brands to step up and out of comfort zones to attempt something new – a welcomed union of artisanal craftsmanship and remarkable aesthetics that took form in classic dining tables with the KompacPlus signature compact twist.
Where previous KompacPanel applications rely on an existing surfaces for hack-free installations, this collection represents the first application where our KompacTop comes with its own table base – a height-adjustable metal frame fashioned exclusively by Greater Than Dsgn to play up the sleek and seamless appeal of our panels while guaranteeing stability for the table surface to withstand the test of time.
A carefully handcrafted masterpiece in any room, for every occasion. A natural complement, tailored to serve, foster, and inspire.
This is a place where inspirations gather – function fashioned for comfort, conversations and convivial matters.
Named after the Italian word 'banchetto' for banquet tables, this collection aims to bring the home dining experience to a whole new level as a flexible dining and/or workspace as you bustle about with everyday chores and commitment throughout the day.
Setting New Distinction for Everyday Simple Pleasures
Designed to evenly seat a minimum of 4 to 6 people at a time, banchetto comes with two standard table top designs to suit the different layouts of your living space.
A long table with soft corners that fosters proper etiquette with added sense of formality.

A round table with long curves that keep conversations intimate and naturally inspired.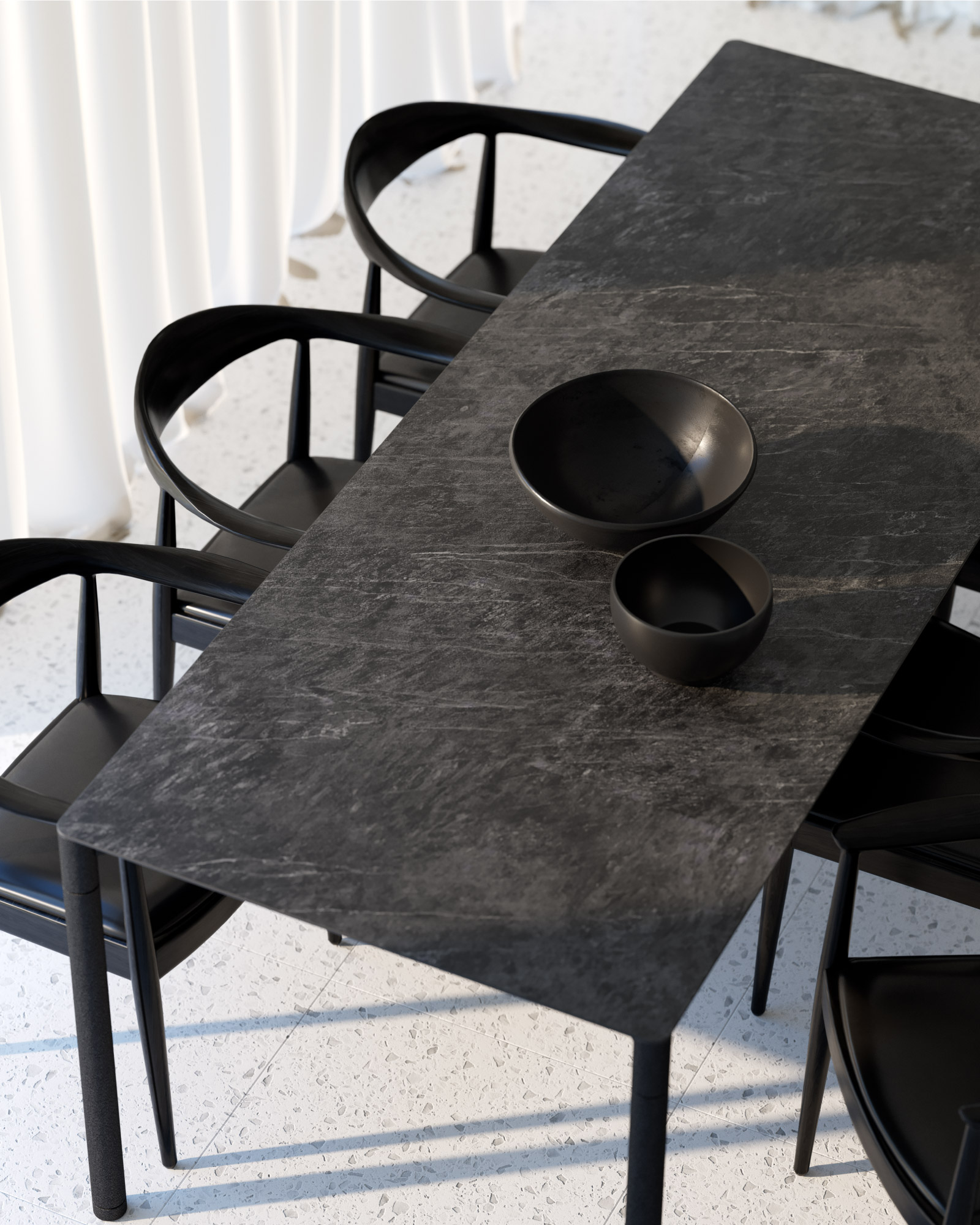 Striking Balance between Function and Form
Tailored with handcrafted surfaces that are proven to withstand the test of time, choose from our wide range of 32 textured colours to create a dining space that serves and inspires in tasteful contrasts with its surrounding space.
Stay Focused and Grounded At All Times
Underneath the compact table top surface, banchetto is supported by a 4-legged table frame with built-in levellers to guarantee table stability at all times. As part of our efforts to balance practical function and long-lasting aesthetics, The frame is designed with matte, powder-coated finish that is available in black and white.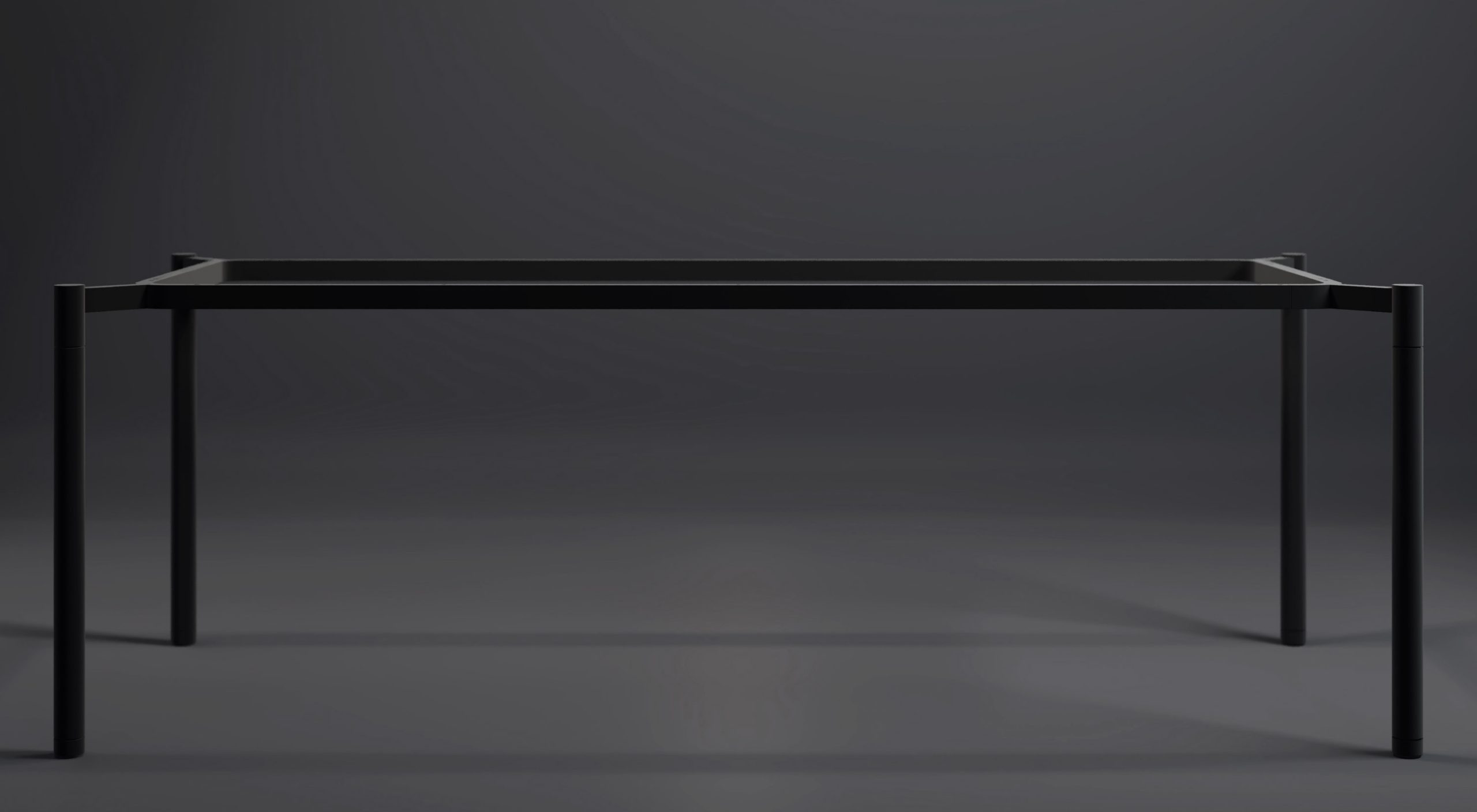 Table-leg_black_landscape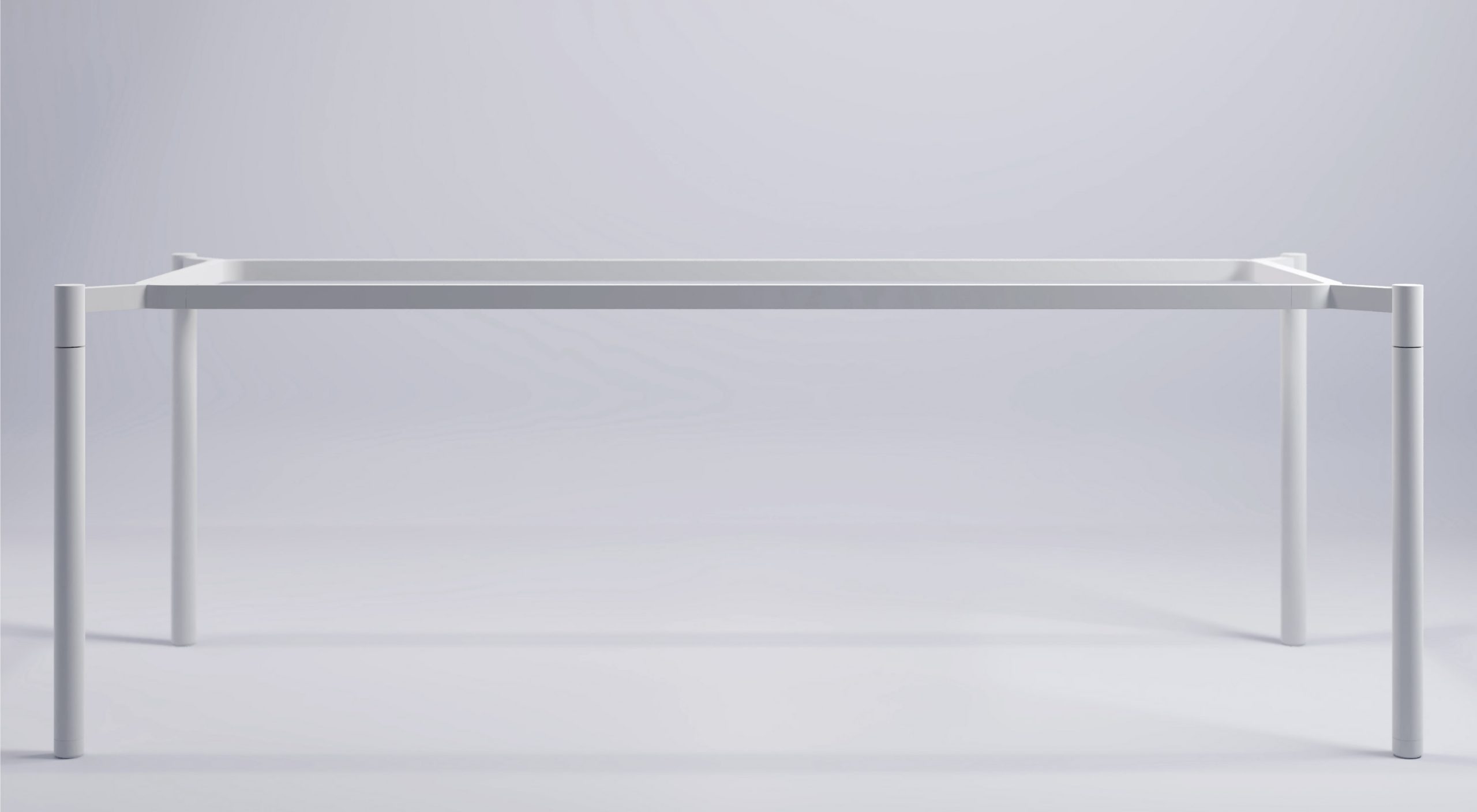 Table-leg_white_landscape
Build your banchetto in 4 easy steps.
Learn more about this made-to-order collection from these downloadables today.
Greater Than Dsgn is more than just a design studio that specialises in the illustration of new possibilities for the young and ambitious. Where content and context matters, it provides clear direction for brand stories to shine, to create unique, lasting impressions that resonate deep in hearts and souls.
Founded on the common grounds of creating originality via progressive play, Greater Than Dsgn is led by a rich collective of dreamers, explorers, and thrill seekers who shares the same commitment towards becoming 'greater than'.
More than just the studio's trademark, 'greater than' is the guiding star in its pursuit for the new and innovative. A constant reminder for both the brand and its people to stand tall, think big, and always look up.
Subscribe to The K List today
Drop us your email in the space below, and we'll keep you informed about our adventures
and new discoveries!