SERVING ELEGANCE WITH SEAMLESS STYLE
COMPLIMENTARY SINK COVERS TO COMPLEMENT MODERN KITCHENS
Where space matters, don't miss out on this opportunity to enjoy an exclusive addition for your kitchen space on us.
What makes a homecook happy: Compliments for the food, or compliments for their favourite work space?
Between quality ingredients and the right technique, nothing charms fellow stay-at-home mums, dads, as well as cooking enthusiasts better than having an environment that is equipped with everything they need to get things done throughout the day.
After all, what's the appeal of living a modern life full of convenience if not to have everything you want within reach whenever you needed it?
Don't let its sleek build fool you – this lightweight application can definitely keep up with your everyday kitchen needs with little complaint.
Project by @knockknock.studio 
KompacTop as Kitchen Countertop + KompacPlay Sink Cover with Dotted Design | K3.05 Matera Chiaro | Patterns Kollection
Multipurpose lids designed for added convenience
Made from our signature KompacPanels, KompacPlay Sink Cover sports a unique 6mm thickness that is proven for long-lasting practical use.
This feature that is guaranteed by the combined layers of kraft paper soaked in resin to create a solid, non-porous panel complete with a textured finish to ensure quality aesthetics on top of practical function.
Instead of a gaping hole that usually shows the location of the sink, KompacPlay Sink Covers offers the flexible use of the same space to create extra work space whenever you need.
Project by @thirdparagraphinterior
KompacTop as Kitchen Countertop + KompacPlay Sink Cover with Crosscut Design | K1.06 Pure Black | Plains Kollection
Enjoy seamless style guaranteed by hack-free installation
One of the biggest feature of the KompacPlus brand experience is that all of our on-site installations are hack-free (except for special requests that require on-site adjustments).
Aside from its supreme physical properties, KompacPanels are available in 32 textured colours; all of which are provided under our Unbounded Kollection.
Depending on your choice of KompacTop colour, you can choose to design your sink cover to seamlessly match or stand out in stunning contrast.
Aside from its colours, you can also choose from our ready designs to customise the cover grooves or sink cover opening to personalise your KompacPlay Sink Cover experience.
Project by @studiofortyfoursingapore 
KompacTop as Kitchen Countertop + KompacPlay Sink Cover with Crosscut Design | K8.03 Monreale Blue | Alta Plains
In addition to that, KompacPlay Sink Covers also come with 20 ready designs to choose from as part of our efforts to help you create a unique set of cover(s) to enhance your kitchen aesthetics.
From sink opening to drainage grooves, you are allowed to choose one (1) of each to create the perfect combination of functional aesthetics that fit your lifestyle needs.
What about little curves and dashes that add playful character instead of the uniformity of straight lines?
Project by @studiofortyfoursingapore 
KompacTop as Kitchen Countertop + KompacPlay Sink Cover with Moondial Design  | K2.03 Treviso Maple | Woods Kollection
Here's how to create your unique KompacPlay Sink Cover:
Grab this opportunity to enjoy complimentary sink covers for every new KompacTop installation!
From 1 March to 30 June 2022, grab this opportunity to upgrade your kitchen space with complimentary sink covers to match your new KompacTop installation!
Offering flexible purpose as a modern kitchen accessory, these covers are primarily designed to maximise our living space with the offering of extra countertop space that can be easily managed and maintained for long-lasting use.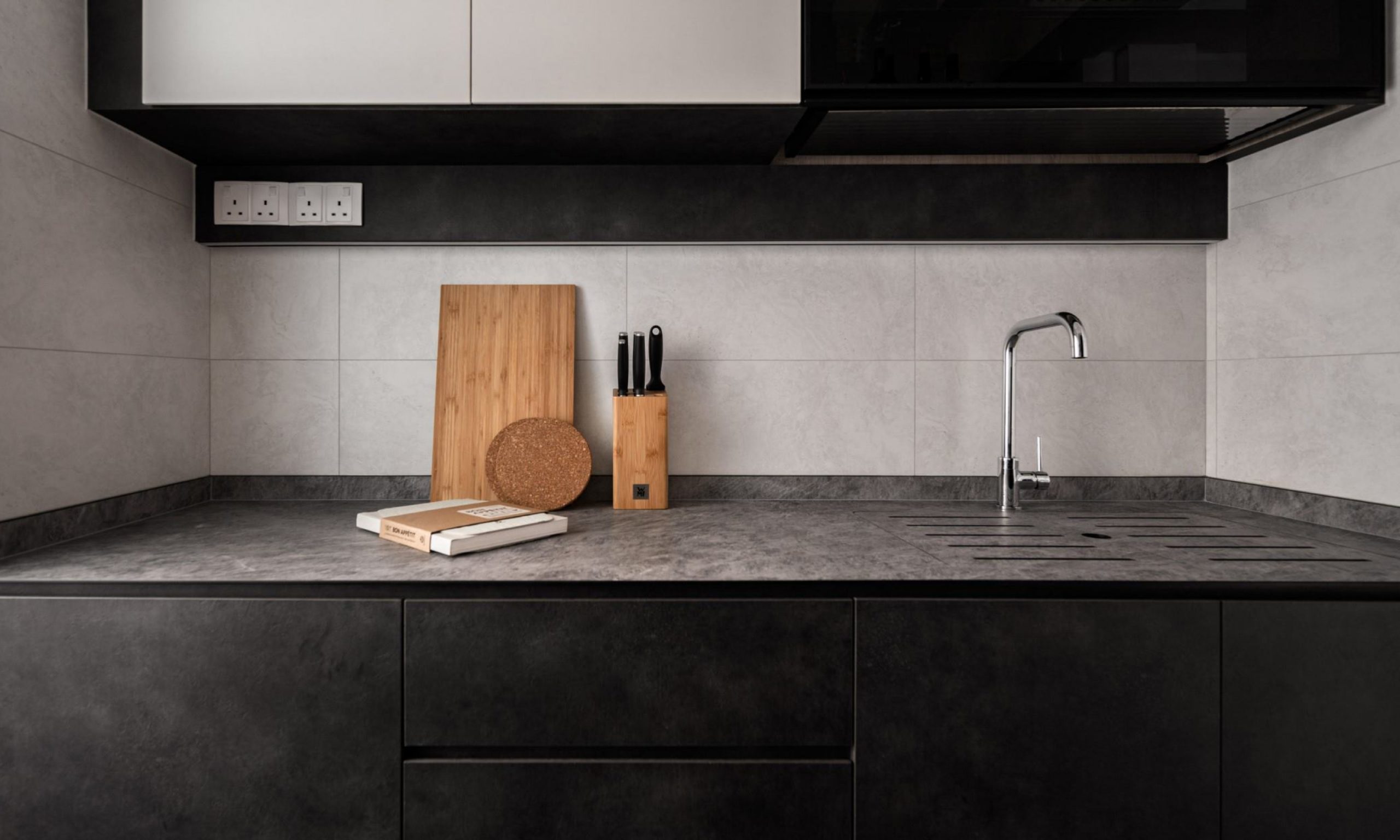 20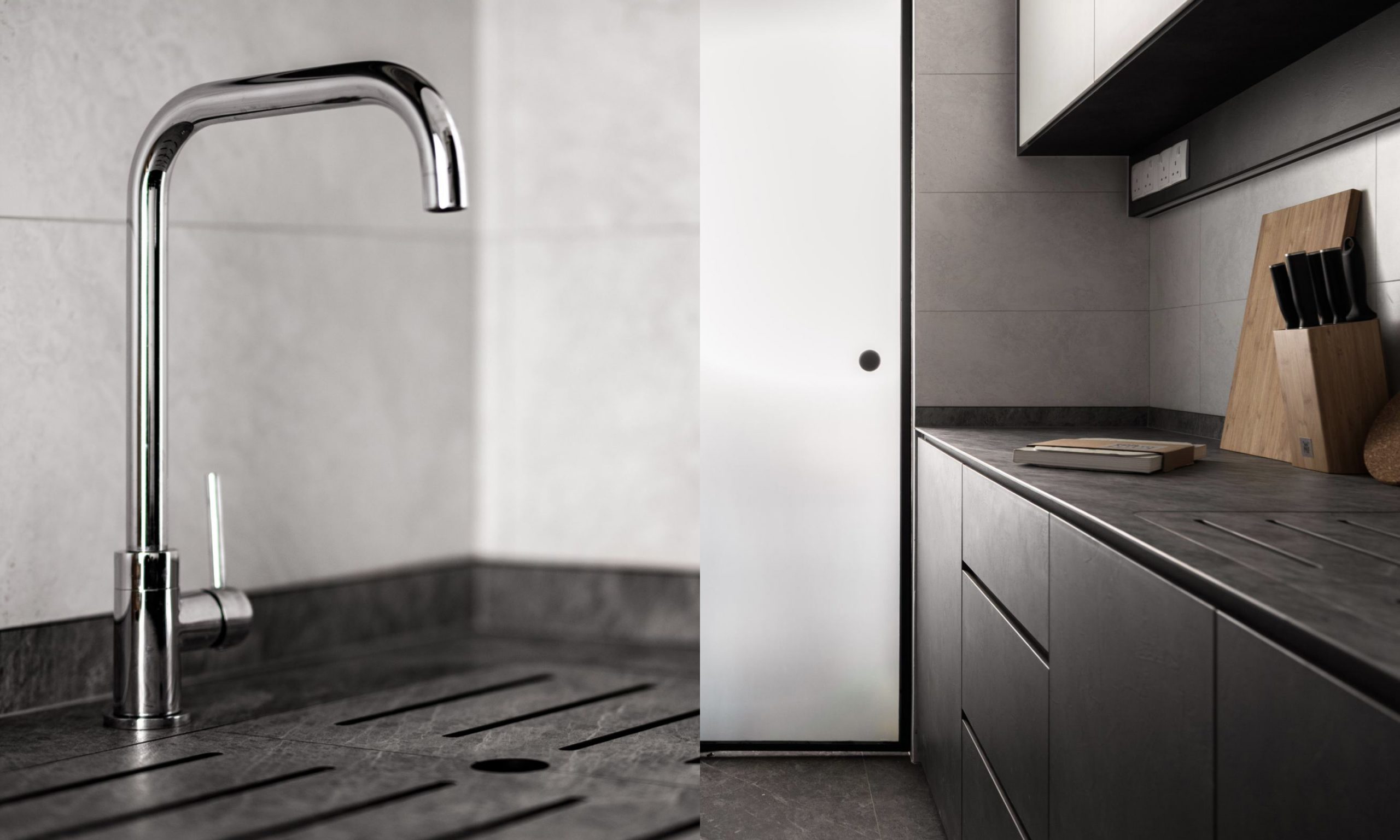 21
Where colours from our Woods and Patterns Kollection are concerned, our team make every effort to ensure that visual aesthetics on both kitchen countertop and connecting sink cover are seamlessly connected in every way.
Project by @pgdesignco
KompacTop as Kitchen Countertop + KompacPlay Sink Cover with Rows Design | K3.03 Grigio Cardoso | Patterns Kollection
Kitchen chores has never been easier with KompacPlay Sink Covers as your new favourite kitchen assistant.
Whether you're using it as an extended work space or to hide unwashed dishes from visiting eyes, your KompacPlay Sink Cover(s) is ever-ready to lend a helping hand.

Click here to get started with your new KompacPlus chapter today! For any enquiries regarding this limited time promotion, feel free to write in to [email protected] or contact us at 6842-0335 immediate assistance from our customer support team.
Don't forget to follow our brand journey on Facebook and Instagram! For interior ideas and inspiration, look us up on TikTok, Pinterest and Youtube.
kompacplussg
March 10, 2022
Subscribe to The K List today
Drop us your email in the space below, and we'll keep you informed about our adventures
and new discoveries!