GOOD TIMES SPENT IN GREAT COMPANY
THE READING ROOM: SPACES THAT TALK
A compilation of personalised spaces that serve both work and leisure at any time or day.
From homes to cafes, where's your favourite place to hang out?
As beings that are capable of speech, we spend most of our days communicating our thoughts, needs, and wants with the people around us, but words and company aside, have you ever notice how we feel more comfortable in certain spaces than most?
When you visit cafes for a quiet afternoon, do you normally bee-line for the high tables or the sofas?
Project by @hvala_sg. KompacTop as café countertop.
As the saying goes: There's a time and place for everything.
Depending on the purpose of our visit, there's a certain science behind our choice of meeting venues.
Just like how we become regulars of cafes and restaurants for the unique ambience that they offer, the same theory applies to our homes as well when we design them to meet individual lifestyle needs, and in this blog update, we aim to help you identify and understand the different combinations of shape and colour to create the perfect setting to breeze through work and make easy conversations all day long.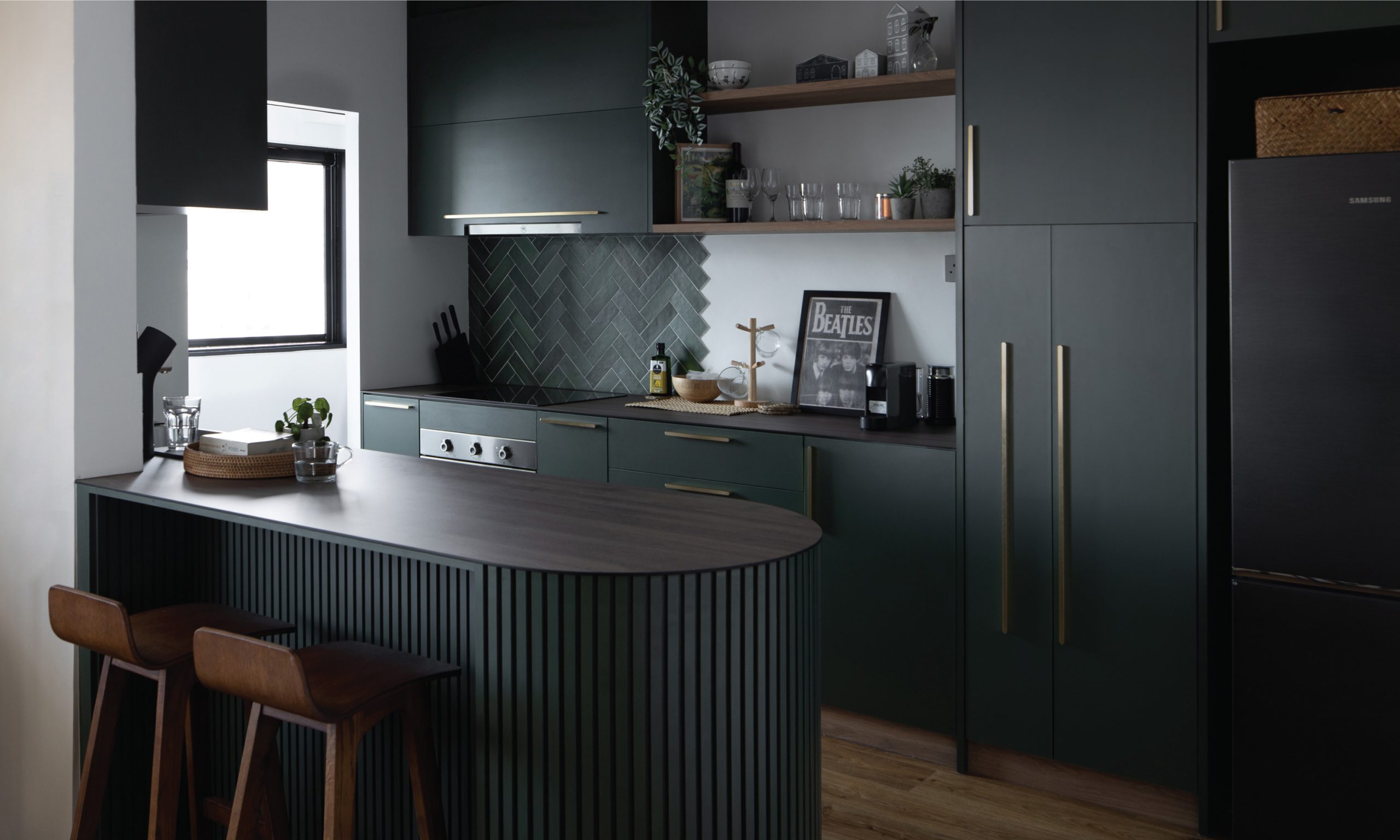 2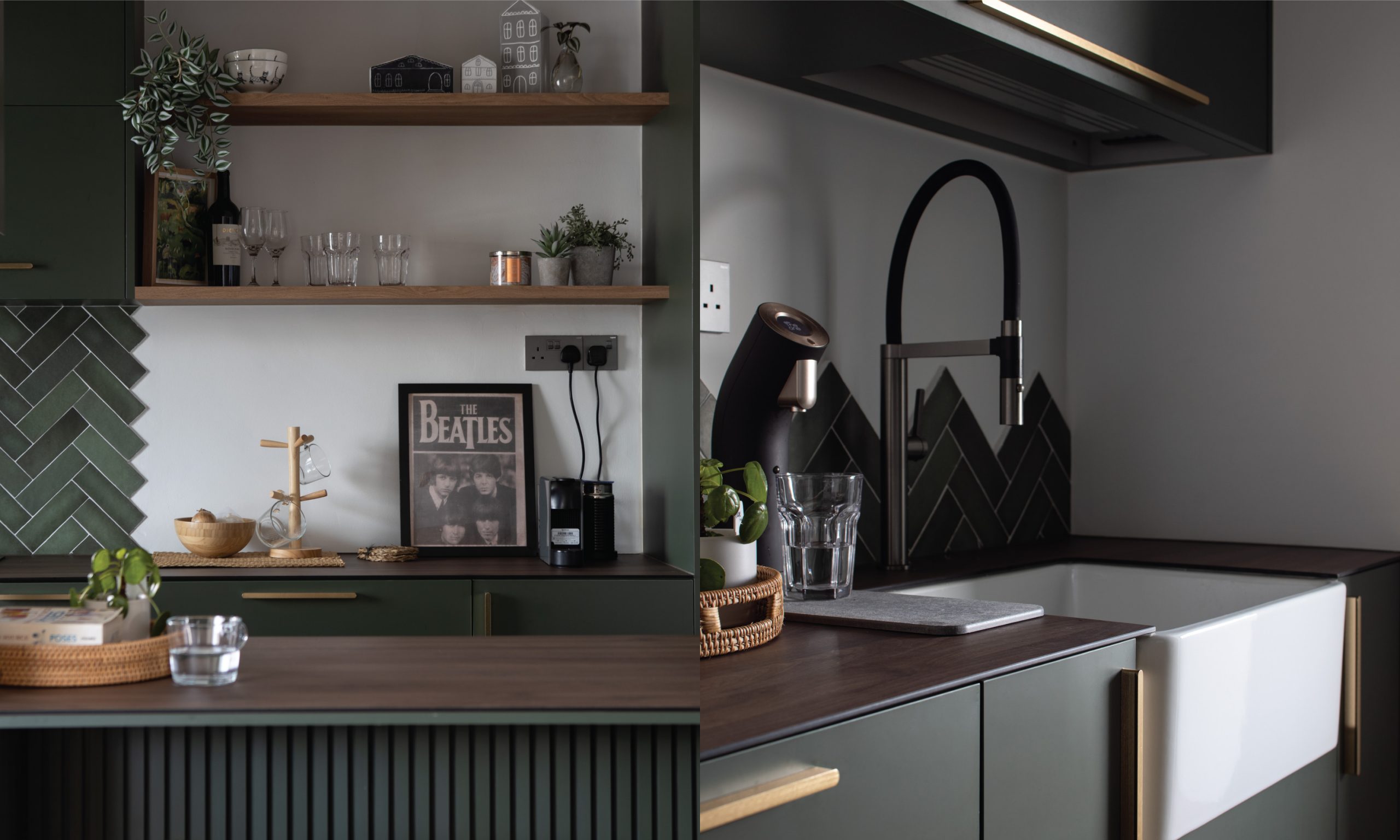 1
Dressed in dark emeralds, we can only imagine how deep the conversations in this space can go.
Project by @authorsinstyle
KompacTop as Island + Countertop | K2.09 Burnt Sienna Elm | Woods Kollection
For most of us who work daytime jobs, our lifestyles have conditioned us to rise with the sun.
In case keeping houseplants is not your cup of tea, naturally bright spaces are believed to help improve one's mood and creativity, and since sunlight is also a natural source of Vitamin D, a simple palette matched with big windows or equally soft lighting is all you need to keep you mindful and positively inspired while you work on clearing your inbox and to-do lists.
If you find yourself attracted to the idea of a space that can help you to stay productive all day long, consider letting natural light guide you in choosing colours that soothes to maintain a bright and airy vibe.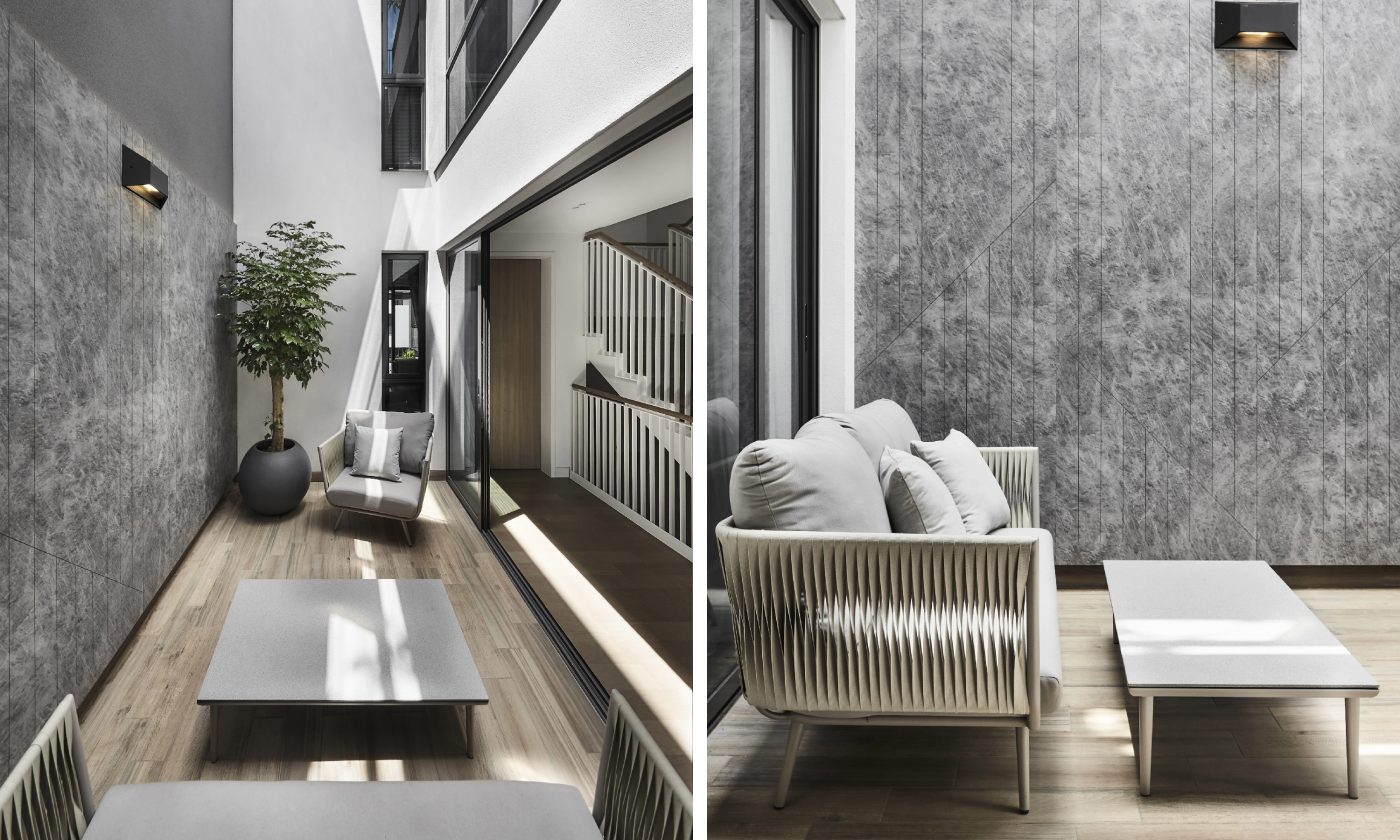 There's a reason why homes with high ceilings are highly sought after. Not only are they a huge source of natural light, they also accentuate your space with better ventilation and added visual space. Isn't this space perfect for weekends at home, spent over a good book and fresh brews?
Project by @weestudiosg
KompacWall as Feature Wall | K3.03 Grigio Cardoso | Patterns Kollection
Behind Closed Walls, Stay Safely Hidden
Where there are early birds, there are night owls, and there are those who find comfort in spaces where shadows play.
Recently popping up as the choice theme for modern homes, dark spaces are stealing hearts everywhere with their dramatic yet elegant vibe.
While white spaces may take advantage of natural light to make homes look bright and airy, dark colours offers the same effect by blurring the lines that connect walls and surfaces to create a 'wow' effect with an added air of mystery.
Essentially casted as the backdrop to create an intimate and relaxing vibe, these spaces lure you in with the promise of security; keeping imperfections hidden from sight until you're ready to face them another day while keeping conversations intimate, relaxed and for selected ears only.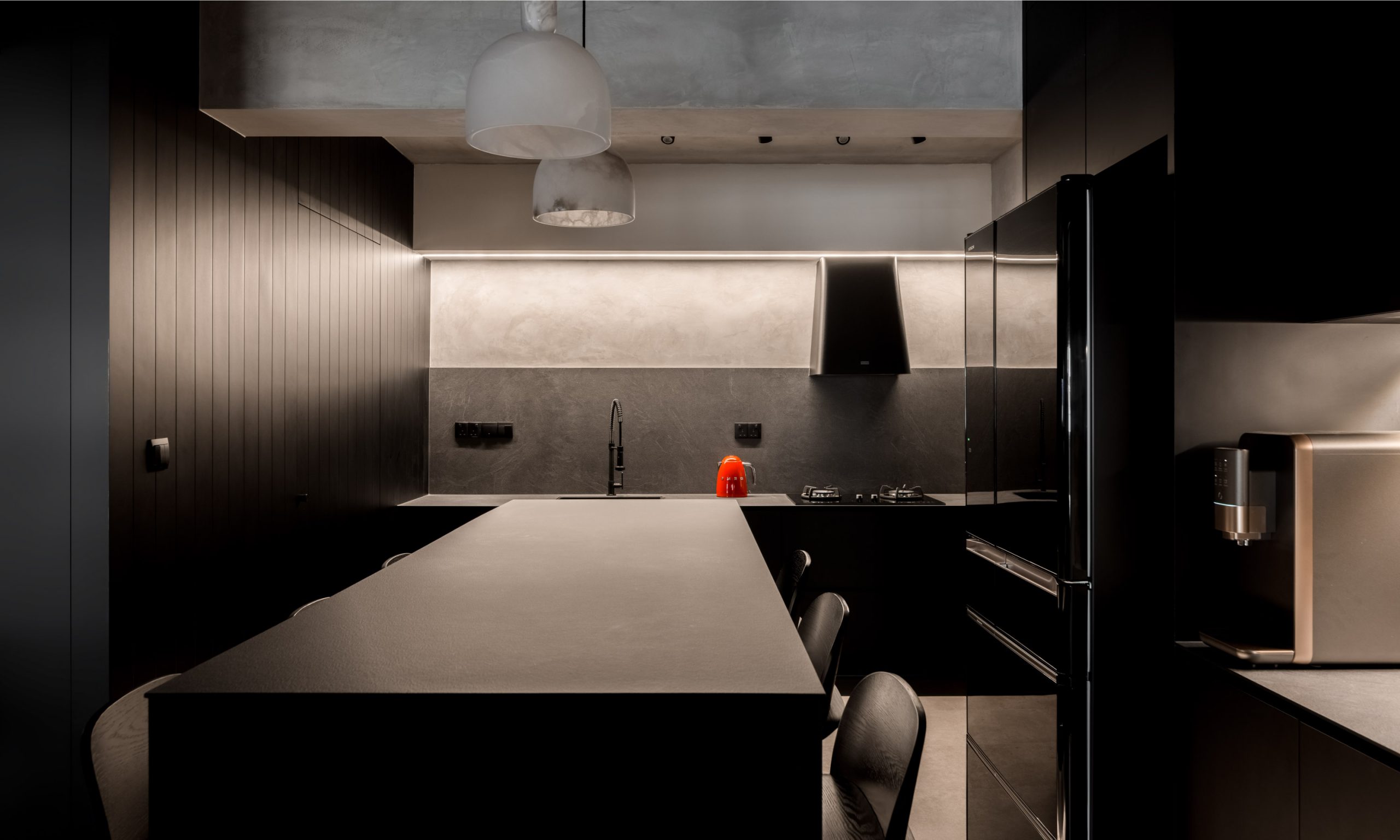 bw_2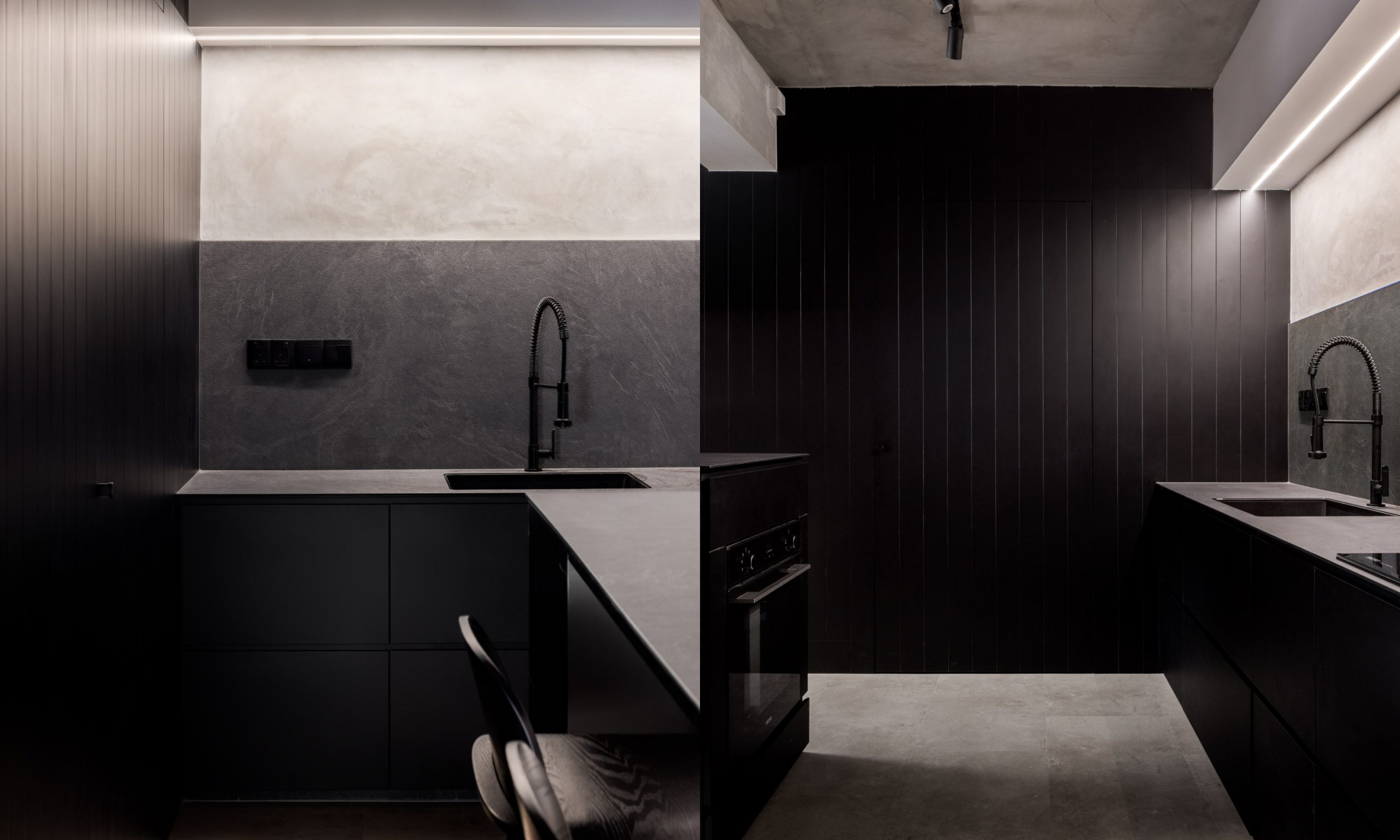 bw_1
Sometimes, the liveliest of conversations take place in a space with only three colours.
Project by @thelocalinnterior
KompacTop as Kitchen Countertop + Backer | K3.09 Linate Slate | Patterns Kollection
Serving Warmth and Zen-spirations
As our days at home have significantly grown over the past few years as compared to the decade before, most of us have turned our attention to enhance liveability at home, aside from becoming proud parents of a wide variety of houseplants and homegrown edibles.
Ranging from rustic country to Scandinavian to Hygge to Japandi, warmth is a concept that every home welcomes in shades of brown, red, and yellow, and where natural stones and woodgrains apply, nature's beauty mark adds texture and visual interest that will stay forever relevant where comfort matters.
Amidst the wide variety of natural elements, stones and woodgrains offer a natural sense of stability that has been instilled in us since childhood. Whether they are brought home as doors, furniture, or flooring, its aesthetic appeal is something we are trust and rely on to 'work' for many years to come.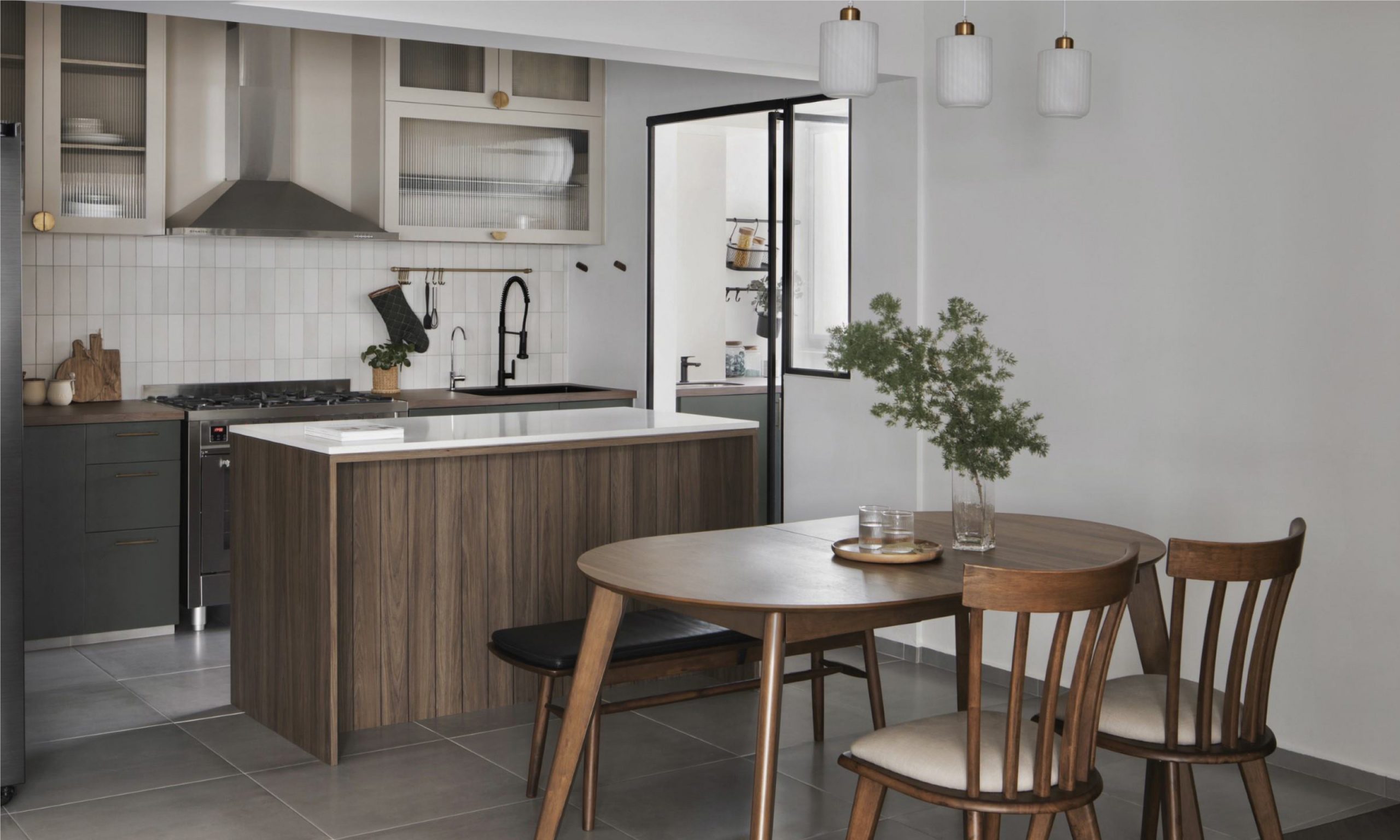 4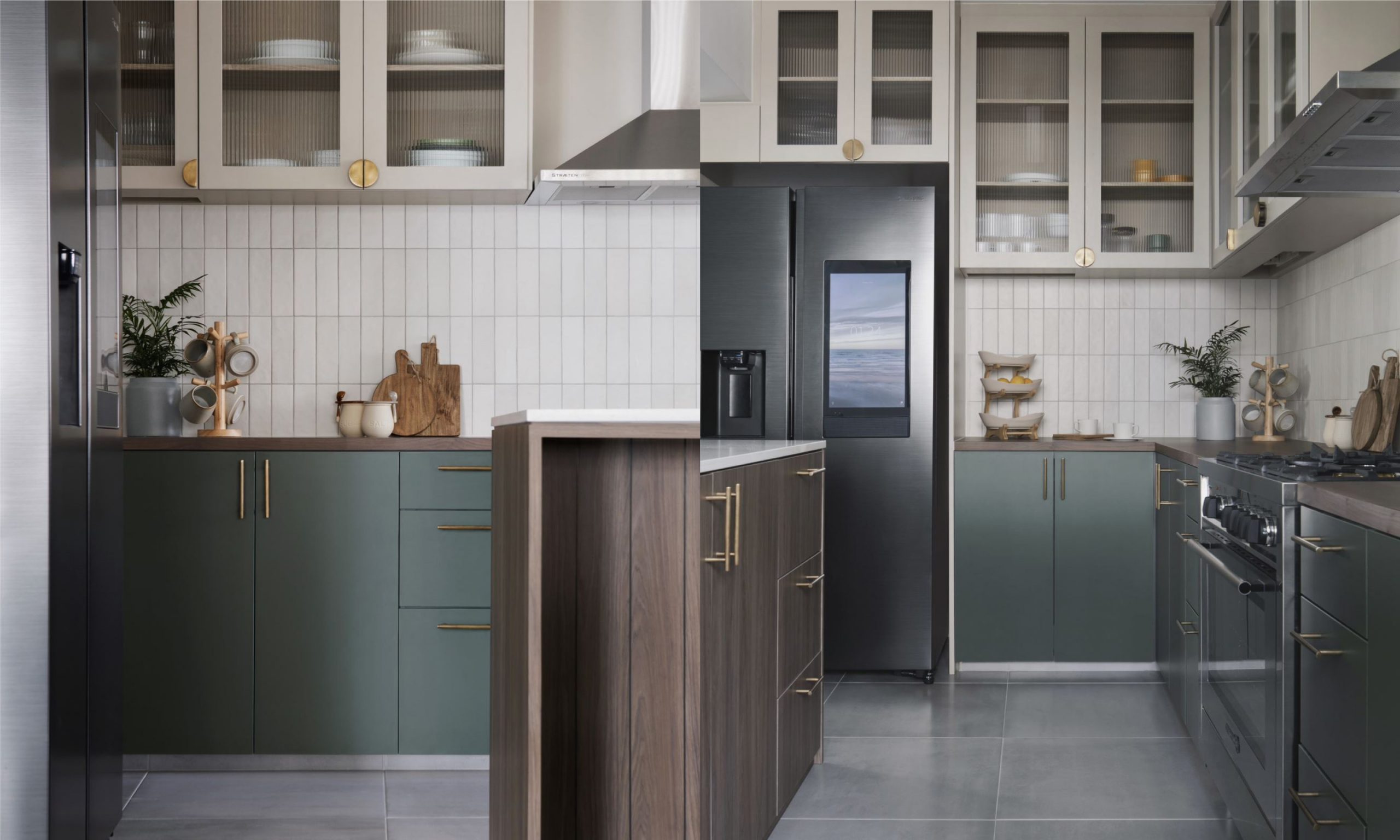 3
Much like how we appreciate the appeal of symmetrical design, applying woodgrains with similar undertones is one of the easiest way to bring warmth home. Mix your choice of seating arrangements by pairing single seaters with a bench for enhanced mobility.
Project by @keyconceptsg 
KompacTop as Kitchen Countertop + Downturn | K2.08 Sicily Dark Walnut | Woods Kollection
Get in touch with us today for the best colour recommendations with our 32-colour Kollection.
Custom-matched with textured finishes, every colour in our Kollection is designed to offer the best aesthetics appeal to match the supreme durability of our signature KompacPanels.
Reach out to us at 6842-0335 or write in to [email protected] for assistance on your renovation project. For more inspiration, check us out on Facebook, Instagram and Pinterest. Don't forget to like and follow!
By kompacplussg
May 12, 2022
Subscribe to The K List today
Drop us your email in the space below, and we'll keep you informed about our adventures
and new discoveries!