Getting Up Close and Personal
INTERIOR OF THE MONTH: TACTILE ATTRACTIONS
Choose the right colours to welcome you home, topped with textures that invite you to stay.
Ever find yourself in a showroom full of paint colours or furniture, but realising that you're only attracted towards a selected few?
Nowadays, creating the perfect living space is more than just about selecting the best shapes and colours to fill up an empty room.
Think about your favourite look and feel for bedrooms, kitchens, and bathing spaces. Why are some people so adamant over the use of stones and marbles in theirs while others stand by their preference for glass or stainless steel?
While we respect each other's choices for the best interior palettes to match our lifestyle needs, one thing that everyone can agree on is that when it comes to surfaces, it is not nearly enough for a room to be dressed in our favourite shades and patterns, and that's where textures come into play.
Take a look at this living space – which part of its design draws you in?
Project by @thelocalinnterior
KompacTop as Kitchen Countertop + Backer | K3.09 Linate Slate | Patterns Kollection
Understanding Textures and the Roles They Play
In interior design, textures basically refer to the surface quality of chosen materials that offers visual depth and comfort as fabrics, lighting, surface finishes and more.
In our Unbounded Kollection, nature-inspired colours are each custom-matched with surface finishings that are designed to maximise aesthetic appeal in any room or space.
Since KompacPanels are essentially solid panels made from resin-soaked kraft paper, their non-porous structure are guaranteed to keep dirt, dust and spills on the textured surfaces for easy cleaning . Matched with optional KompacPlay customisations such as Engraving and MixMatch, they provide strong alternatives for modern homes that are naturally easy on the eyes and even easier to maintain for decades to come.
Read on to explore the unique differences of our most popular colour and texture combinations as kitchen countertops, bathroom vanities, custom furniture and more.
interior-of-the-month-6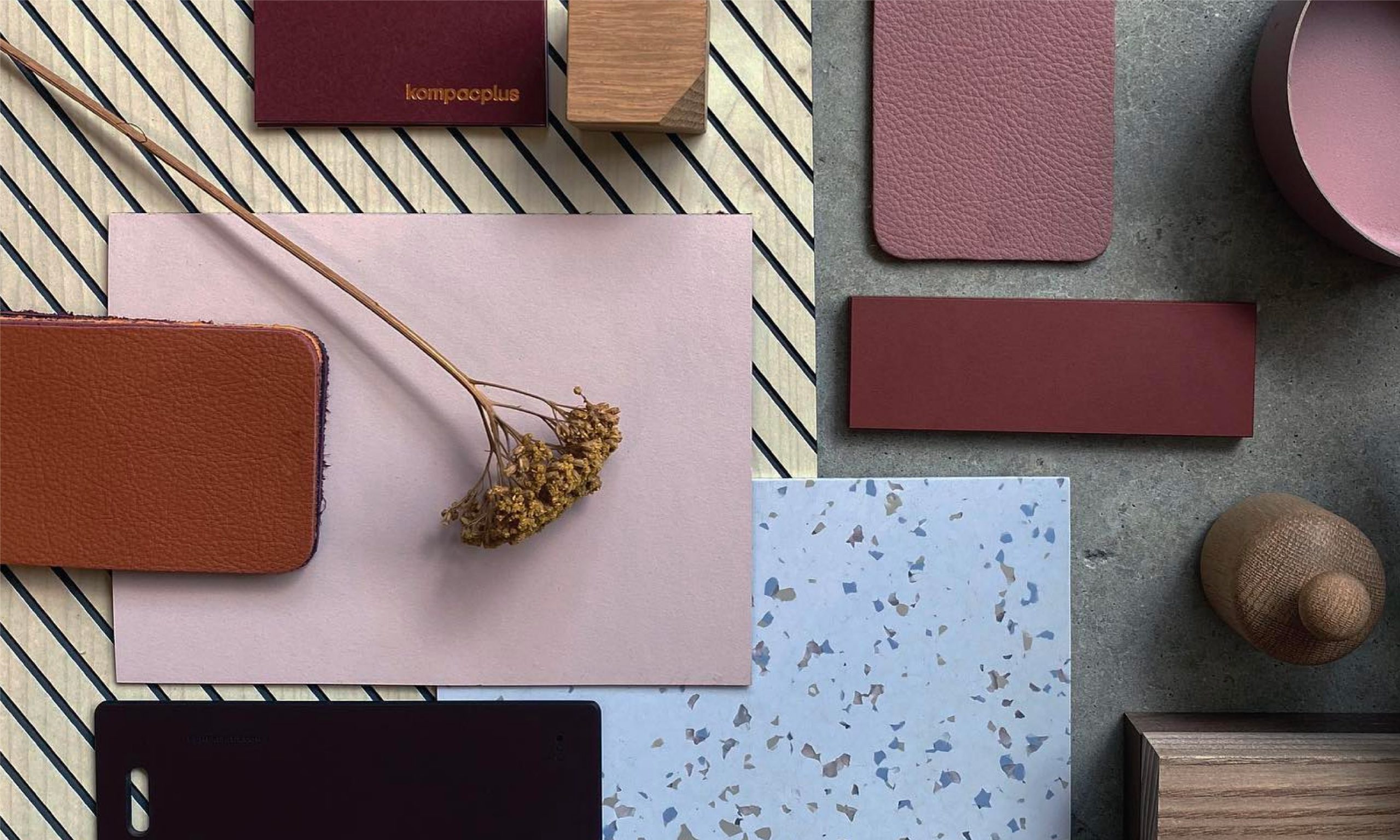 interior-of-the-month-7
With more than 32 textured colours to choose from, our Kollection is set to help you create the perfect visual combination to complement your living space.
Embrace Imperfections with Luna
The thing about real stone and cement surfaces is that they are prone to chips, stains, and cracks in the long run.
Much like its namesake, the Luna Finish was designed to enhance the surface aesthetics of selected stone-inspired surfaces; purposely fitted with a surface finish that resembles the rocky surface of the moon.
Available in three different shades of grey, these colours are neutral complements for any interior theme; most frequently chosen colours to create contrast and visual depth in kitchens, bathrooms, and even dining spaces.
What makes these stand out against real stone and concrete surfaces is the non-porous structure of KompacPanels, which prevents microorganism growth and making dirt and stains easily removable.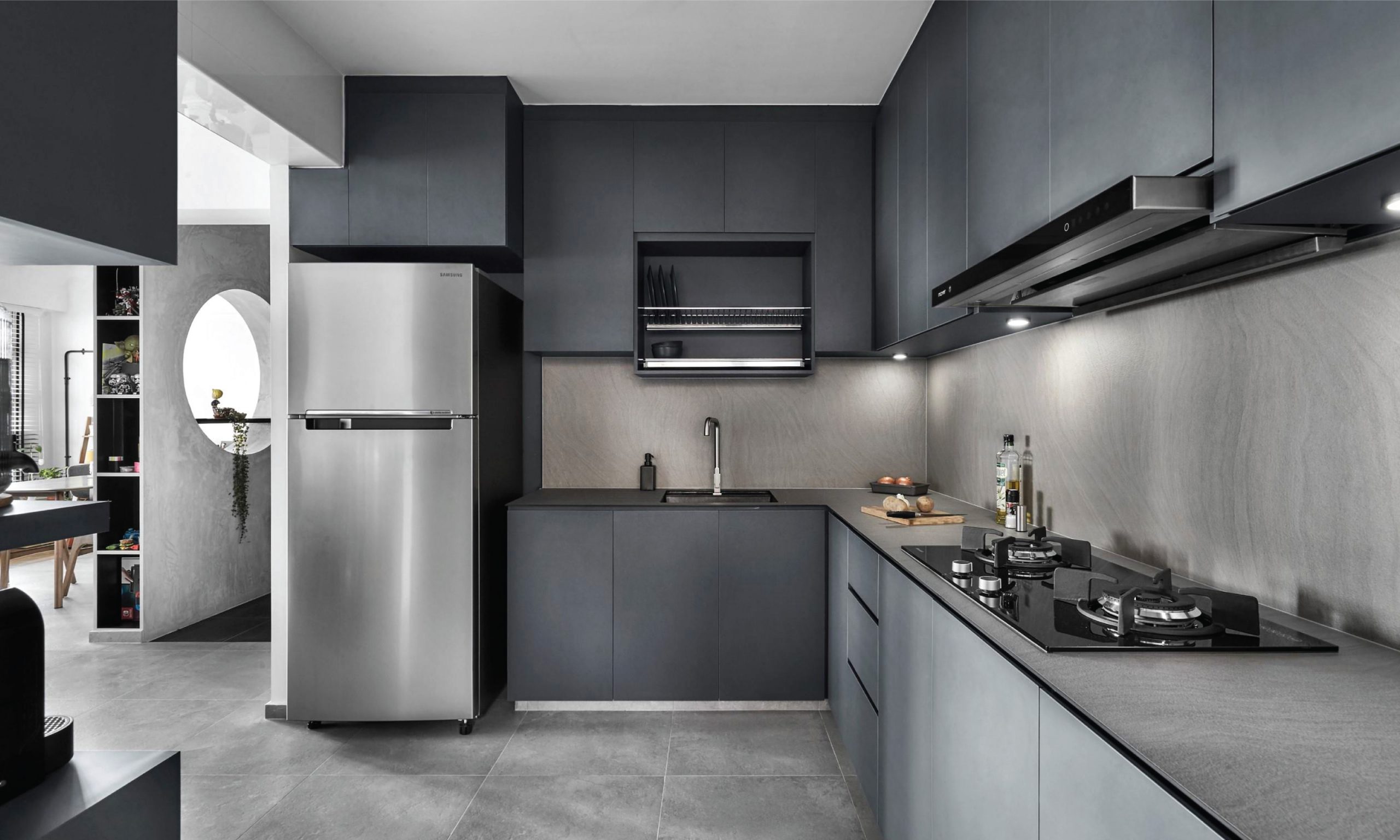 luna2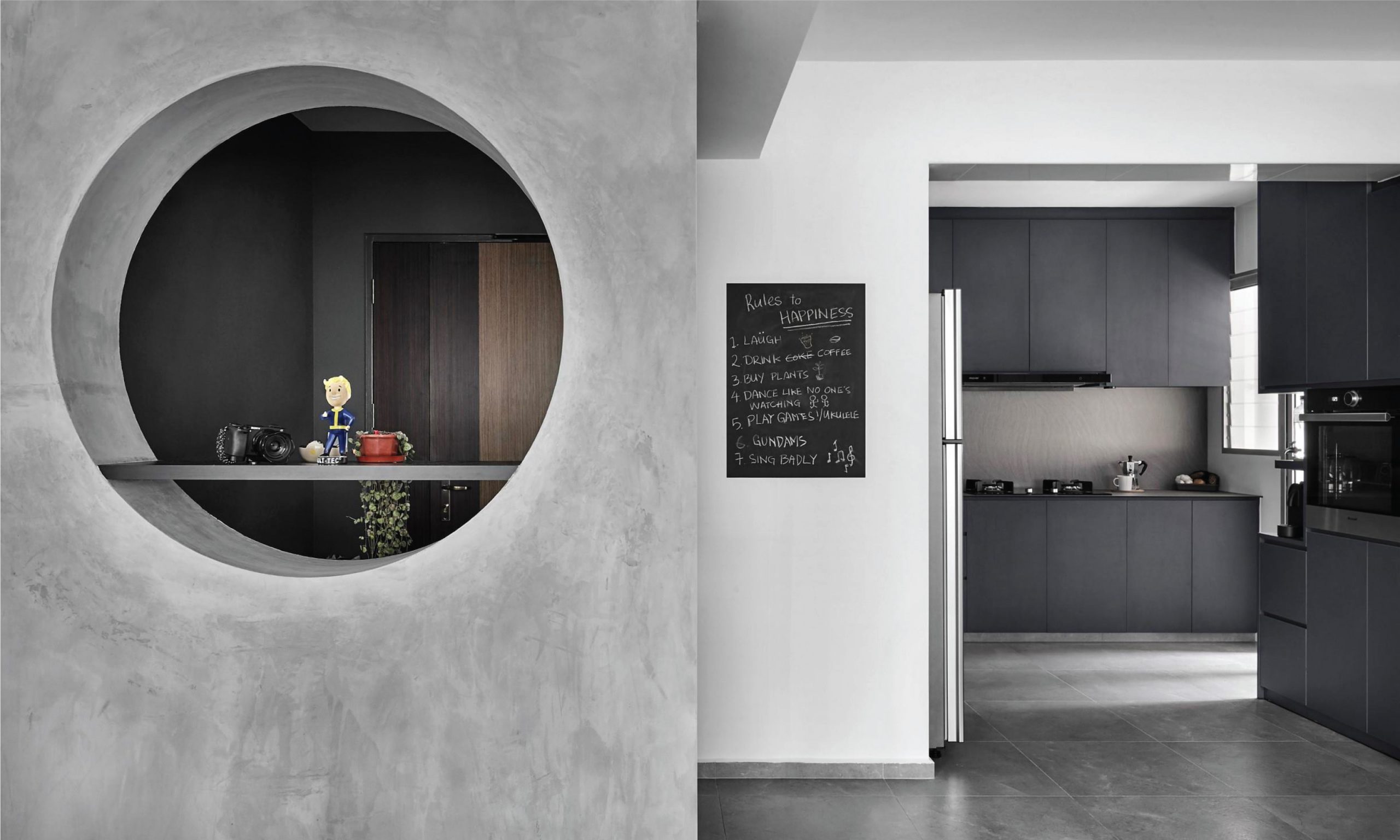 luna3
Shades of grey are not necessarily boring, especially when it comes with textures to create interest with visual depth. It just depends on how creatively we can work with them to create contrasts.
Project by @blend_imc
KompacTop as Kitchen Countertop + Backer | K3.04 Milano Marble | Patterns Kollection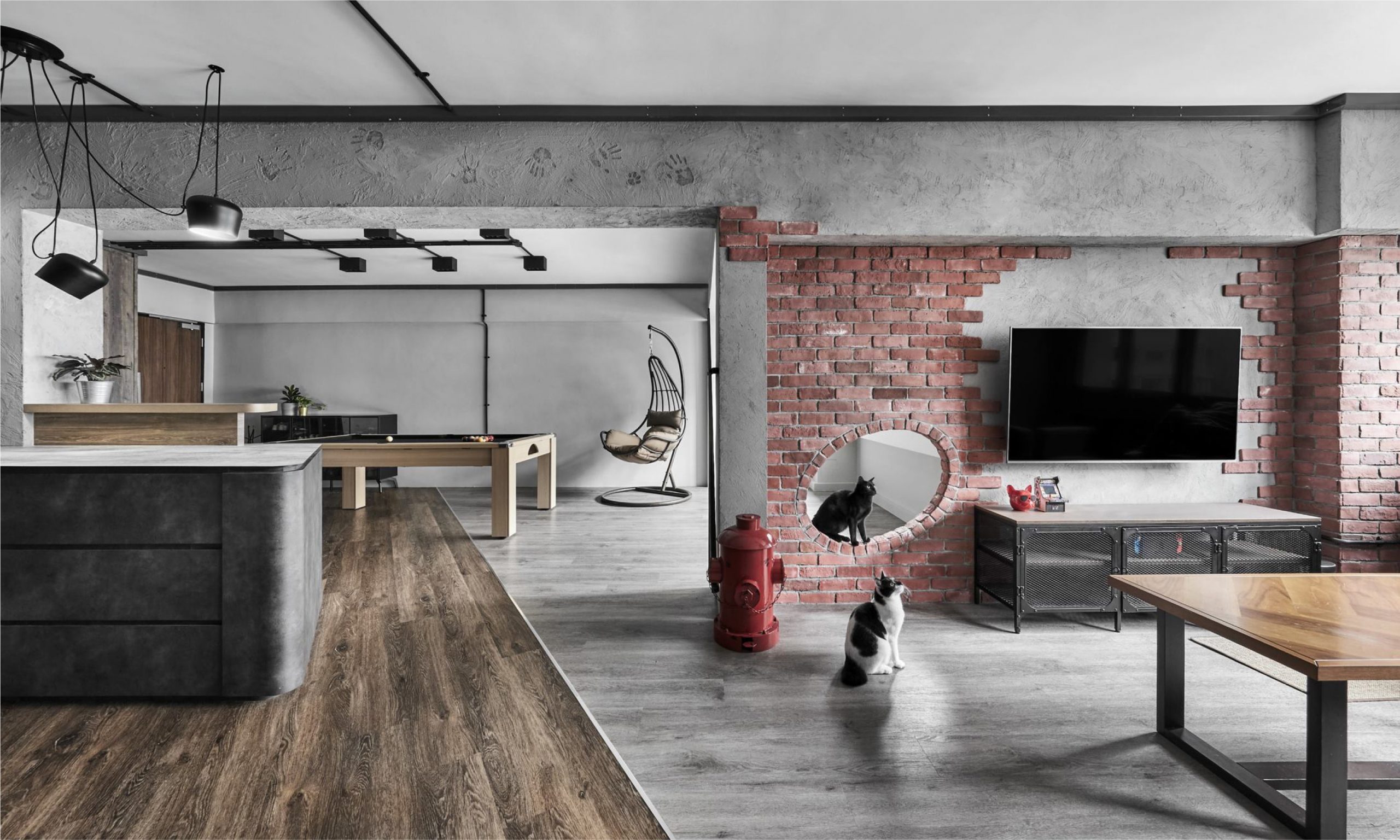 colors-9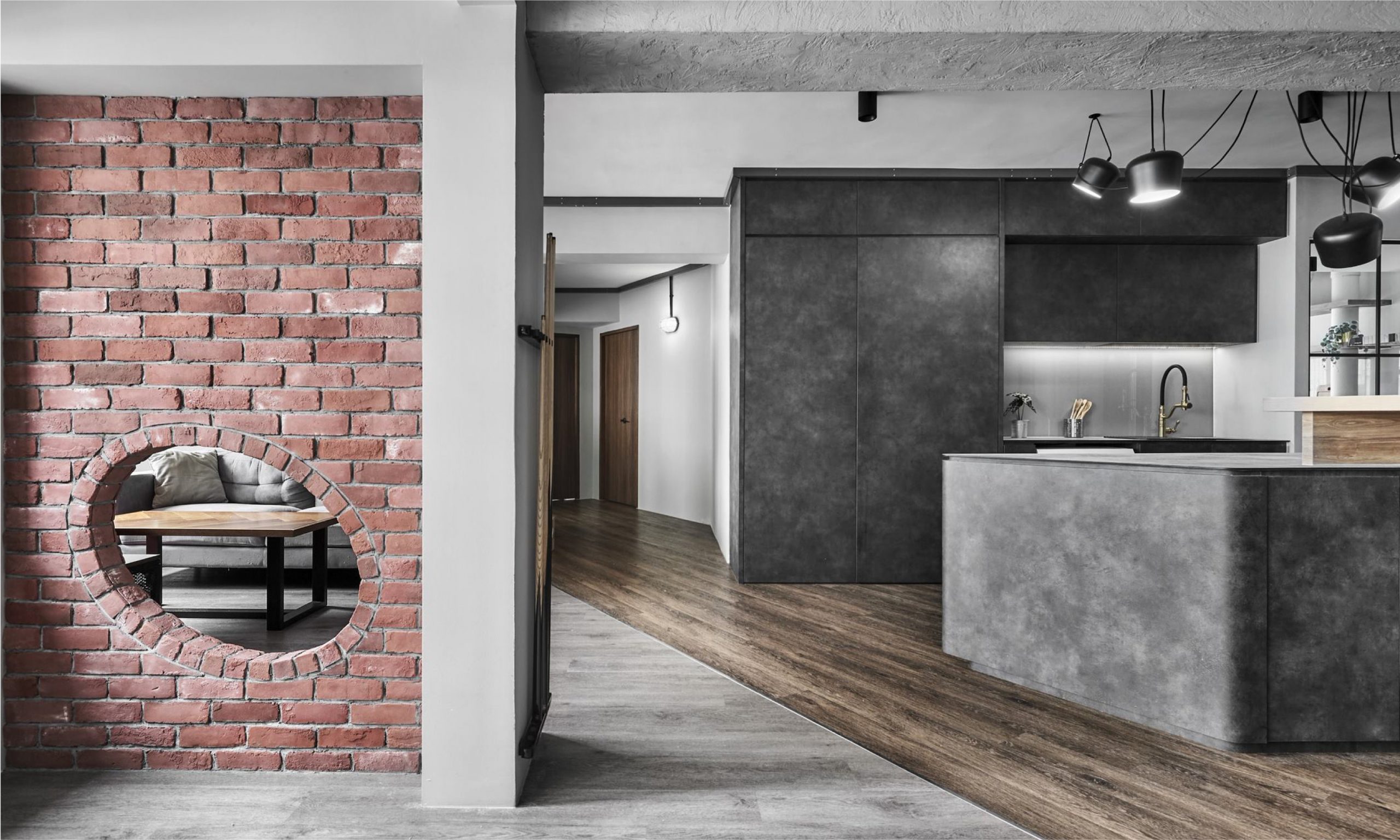 colors-10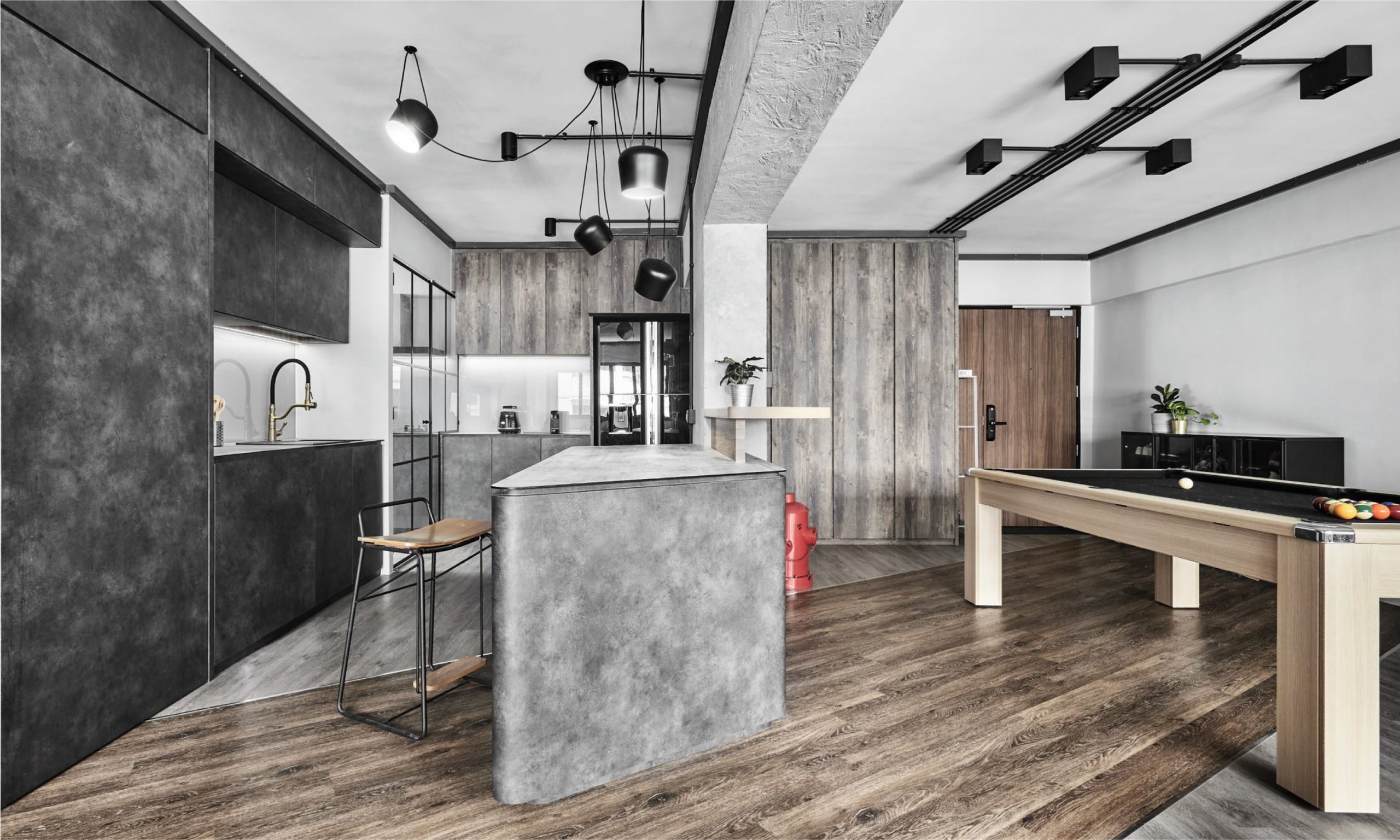 colors-11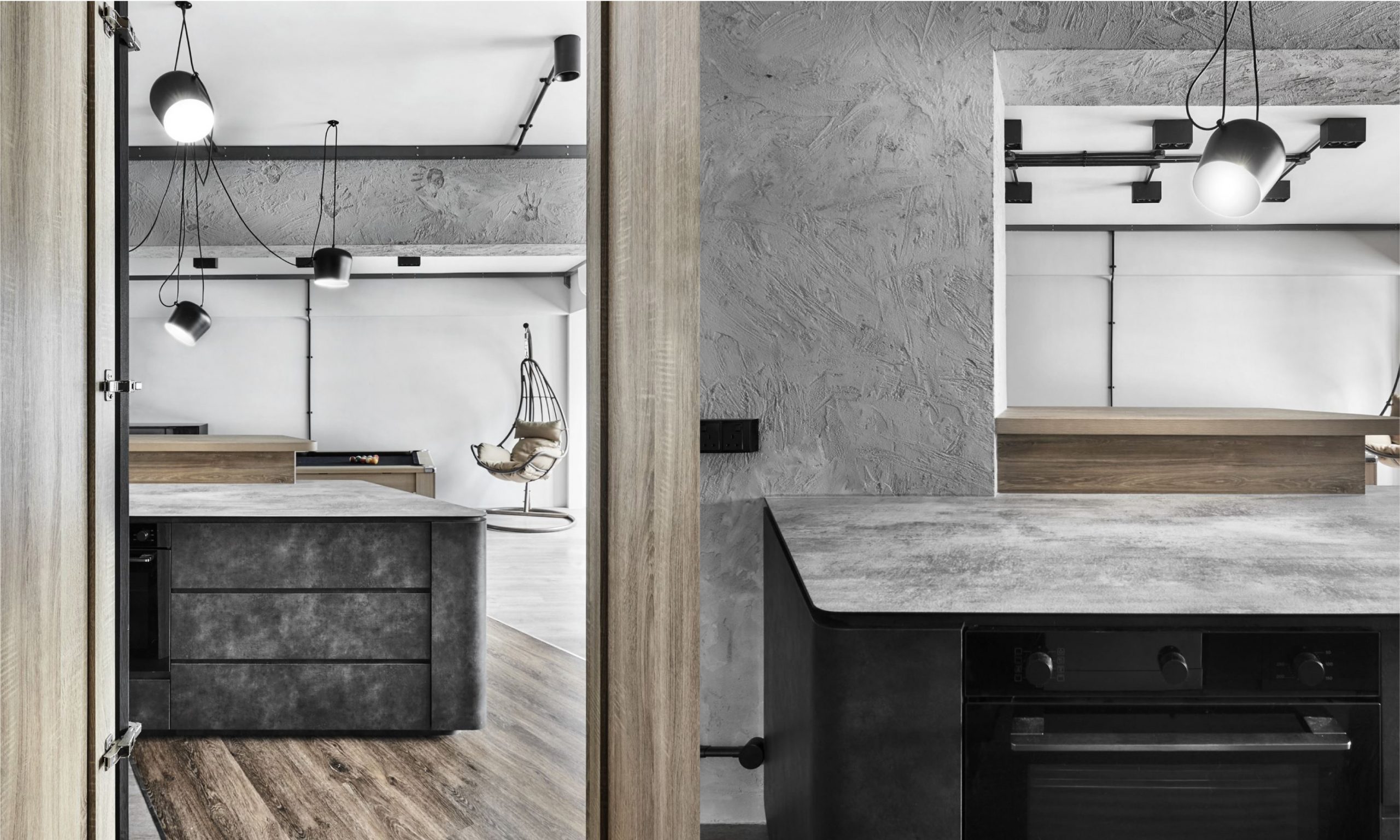 colors-12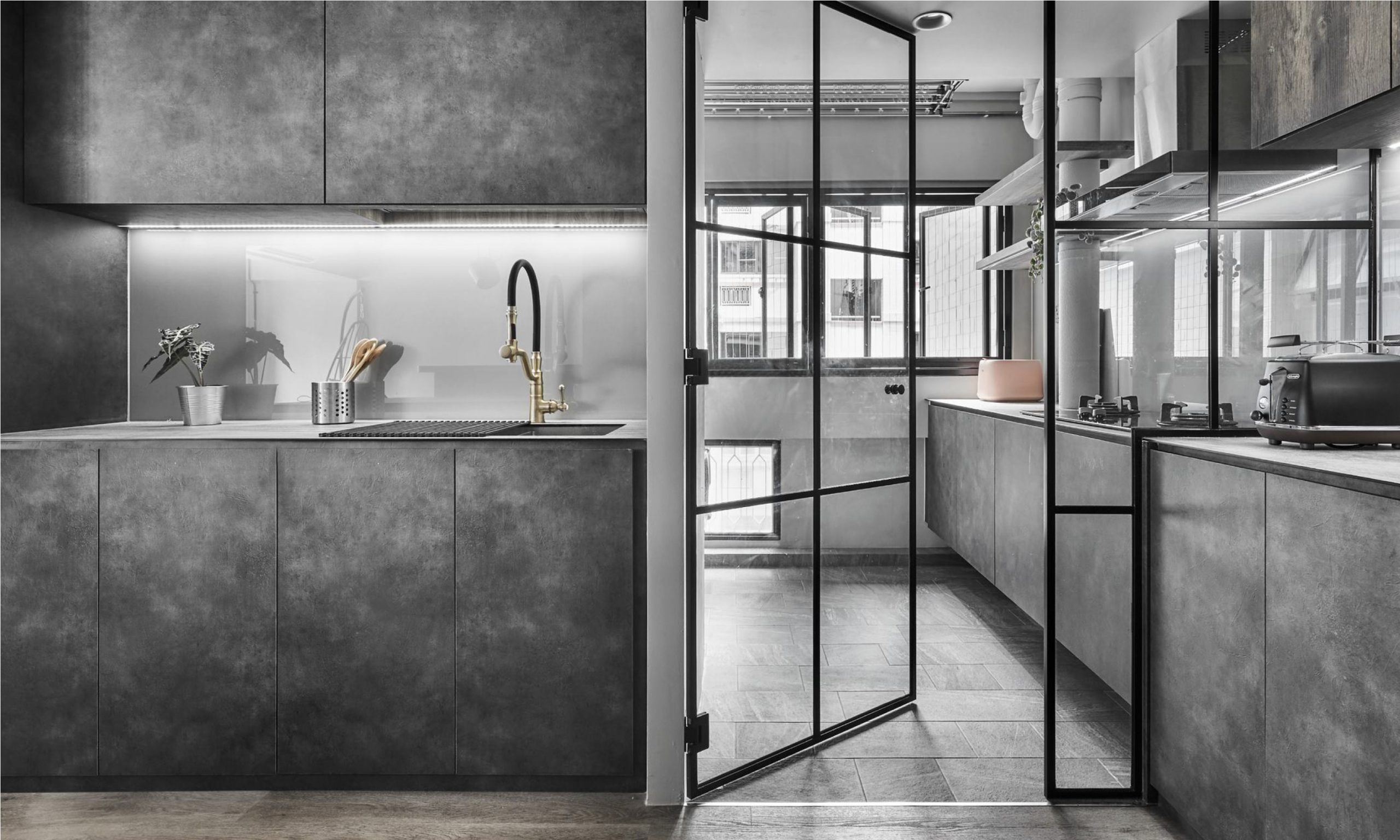 colors-13
Nothing completes a rugged, industrial interior like brick walls and concrete surfaces to create a home that offers tough love with a sincere heart.
Project by @notionofw
KompacTop as Kitchen Island Top | K3.02 Varese Concrete | Patterns Kollection

With the signature 6mm thickness of KompacPanels, you don't need a rustic or industrial theme as reasons to bring metallic colours home.
Unique only to K3.06 of our Patterns Kollection, this finish features a light dusting of tiny mica flakes on the panel surface; allowing it to catch and reflect light at every angle.
A perfect complement to play up the charming combination of red and bronze, Chiasso Rust is often featured in vertical applications such as kitchen backers and entryway tables, and depending on your choice of interior palette, they match great with warm lighting as shelving too.
Under the right lighting, our favourite shade of rust red can literally give your home the glow up you need to kick start your day.
Project by @kdot.studio
KompacTop as Kitchen Countertop | K3.06 Chiasso Rust | Patterns Kollection.
As a muted alternative to Mika, Urban offers textured metalwork impressions on top of a rich shade of dark bronze that results in a surface that is significantly less flashy yet glossy only to touch.
Ideal for those who are looking for dark accents to complement an earthy interior palette, the Urban Finish is also unique only to K3.07 of our Patterns Kollection.
Set to serve elegance on top of practical function for years on end, Verona Bronze works exceptionally well as both shelving and cabinetry; occasionally featured as worktops as well.
Instead of traditional tiles or glass, this shade of bronze is a delightful change that creates the perfect work setting for homecooks in their modern living spaces.
Project by @lemonfridgestudio
KompacTop as Kitchen Countertop | K3.07 Verona Bronze | Patterns Kollection
Inspired by the natural aesthetic of slate stones, Losa is a slightly reflective finish that maximises the appeal of stone surfaces with elongated veins in modern homes.
Carefully matched with the most luxurious shades of grey that our Kollection has to offer, these colours often come as a set of kitchen countertops with matching sink covers and backers that utilises the textured veins as a major part of the interior aesthetic.
Compared to other offerings of stone surfaces in our Kollection, Losa surfaces are the smoothest when compared to Luna and Mika, and they offer easier grip than Verona Bronze.
For homes where bright colours dominate, brown stones are a great shade that complements your interior palette while keeping your space grounded with touches of nature.
Project by @__ofthebox
KompacTop as Kitchen Countertop | K3.05 Matera Chiaro | Patterns Kollection
Not forgetting those with preference for the simplest pleasures of modern living, Ker comes custom-matched to a generous selection of woodgrains and solid neutrals.
Basically a standard matte finish, panels that are topped with the Ker Finish are grainy to touch; an effect that is uniformly spread on selected KompacPanel surfaces to ensure flawless aesthetics and easy-to-maintain surfaces for long-term use.
Acting as the best supporting actor in most home stories, panels with the Ker Finish are often customised to serve function first before aesthetics, but for minimalist homes with a limited palette, they can also act as complementing backdrops that allows furnishings and décor to stand out instead.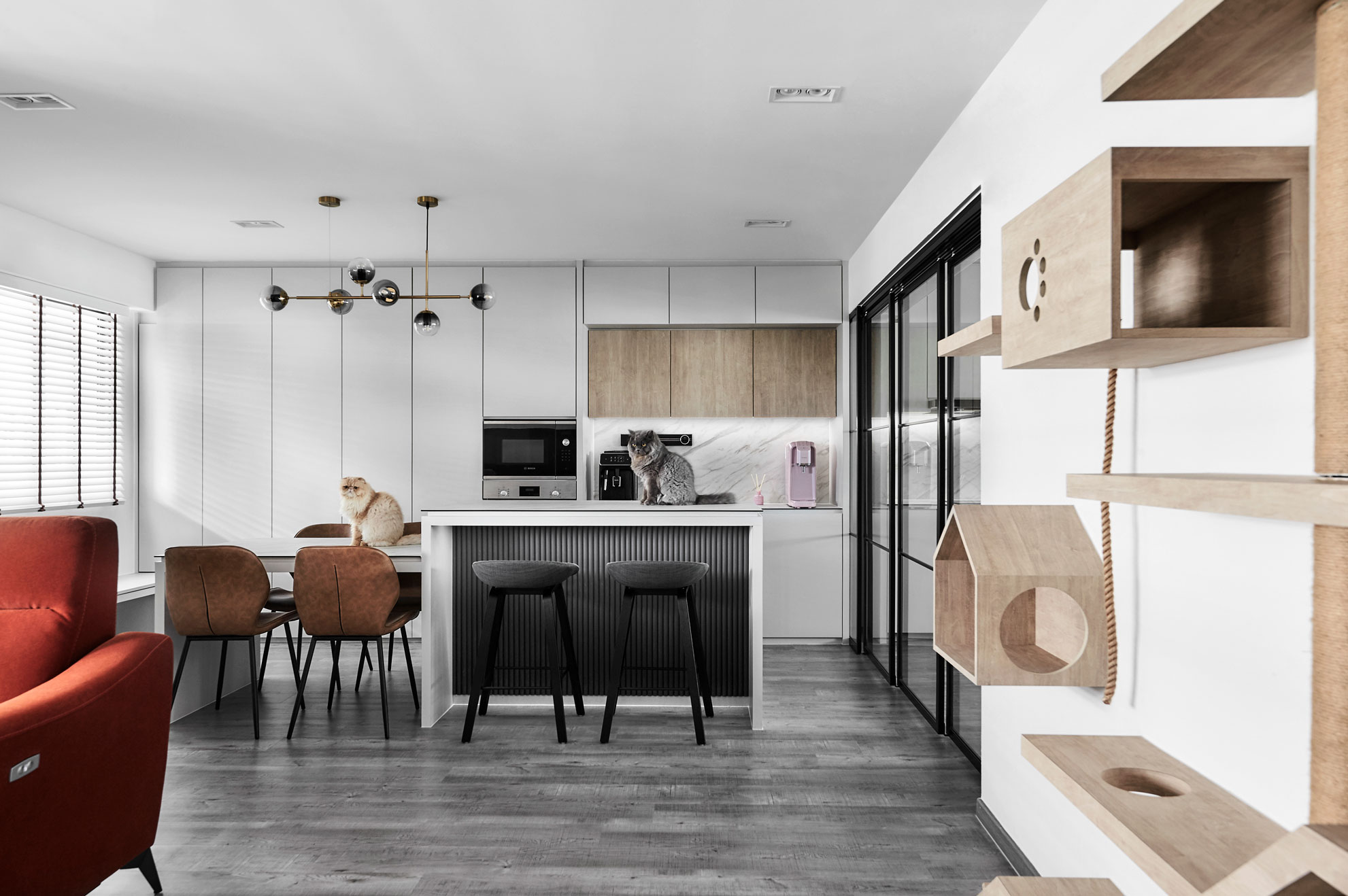 K3.01 BIANCO MARMO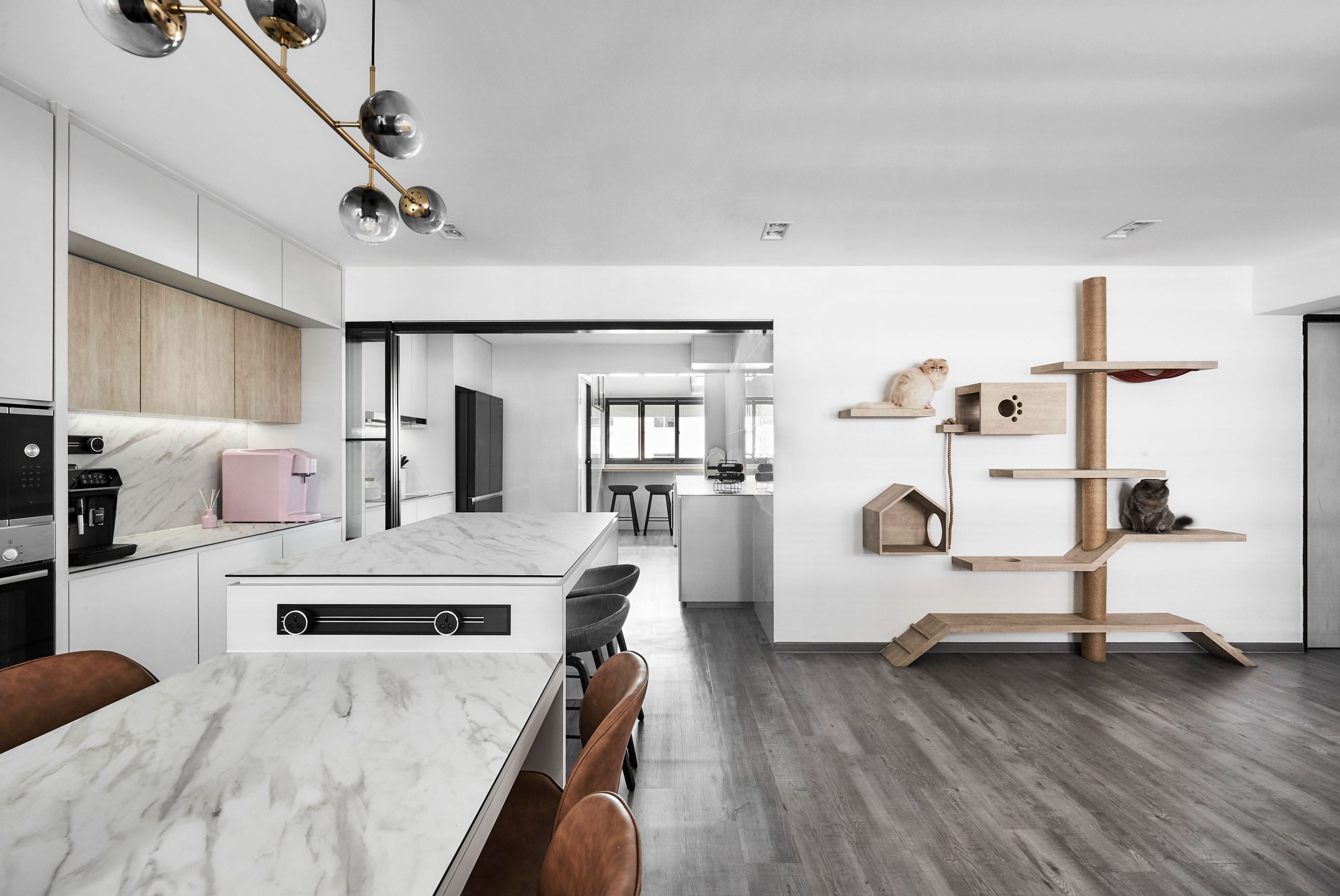 K3.01 BIANCO MARMO
Contrary to common belief that marble looks best in a space when covered from floor to ceiling, its unique aesthetics look great in small spaces as well to separate function with a touch of class.
Project by @blend_imc
KompacTop as Kitchen Countertop + Backer | K3.01 Bianco Marmo | Patterns Kollection
For homes where bright colours dominate, brown stones are a great shade that complements your interior palette while keeping your space grounded with touches of nature.
Project by @__ofthebox
KompacTop as Kitchen Countertop | K3.05 Matera Chiaro | Patterns Kollection
Keep Secrets Hidden with Premium
For a subtle touch of extravagance, look no further than our Alta Plains Kollection that features an irresistible ultra-matte finish in 4 unique shades.
A feat that is achieved using advanced German technology, the Premium Finish brings the most basic matte finish to a whole new level with a grain-less surface that feels as smooth as velvet underneath your fingertips.
On top of the quality offerings of a standard KompacPanel, this Kollection reigns with an exclusive ability to self-restore micro-scratches under gentle heat; ensuring flawless surfaces as beautiful backdrops for the rest of the interior to shine. Check out this video to see how it works here.
Instead of the standard classics of black and white, why not go one shade lighter with dark blue?
Project by @studiofortyfour.sg
KompacTop as Kitchen Countertop + KompacPlay Sink Cover | K8.03 Monreale Blue | Alta Plains Kollection
Of course, when it comes to surface finishes, just describing them is not enough to help you make the best decisions for your living space.
Get in touch with us at 6842-0335 (SG) or 012-588 2258 (MY) for nearest showroom recommendations today to explore our Kollection in person and see what our 6mm KompacPanels offer as more than just a flat surface for interior use.
For interior ideas and inspiration, feel free to follow us on Facebook, Instagram, and Pinterest to browse through our completed works. We also welcome you to be part of our brand journey on TikTok and Youtube for latest updates on our products and services.
By kompacplussg
May 30, 2022
Subscribe to The K List today
Drop us your email in the space below, and we'll keep you informed about our adventures
and new discoveries!