ALWAYS SMILING, ALWAYS WELCOMING
INTERIOR COLOUR OF THE MONTH: WHERE GREEN ROOTS GROW
From mint pastels to enchanting moss green, green spaces is nature's way of saying 'welcome home'.
What do you think of when you hear the word: green?
Since we started changing our lifestyles to spend more time indoors, our expectations towards quality living has definitely taken a turn for the better as we constantly look out for ways to create an interior scene that can keep us grounded for days on end.
As far as colours go, there's a reason why green is the universal colour for peace and tranquil spaces. Since way back, we have associated the colour with nature and all things natural. A harmless shade that calms and rejuvenates while being easy on the eyes.
Take a look at these lovely spaces where green complements as nature's gift of life.
In this kitchen space, the cool shade of potted greens matches seamlessly with the neutral white backdrop to let colours pop without taking over.
Project by @1618design
KompacTop as Kitchen Countertop + Backer | K1.01 Pure White | Plains Kollection
The right shade of green can create the most natural invitation for daylight to stay.
Project by @studiofortyfour.sg 
KompacTop as kitchen top and backer | K1.02 Naples Cream | Plains Kollection
When nature's oldest friend becomes a rising modern trend
Where most people have started to adopt houseplants around as a way to bring nature home, we can also see a rising trend in earth-themed palettes and textured elements that reminds us of the great outdoors.
Ranging from paint to textiles, there is little that cannot be customised to meet our lifestyle preferences, and picking up where we left off in last month's blog highlights for a colourful home, we're taking a closer look at what our Kollection has to offer in efforts to help you identify the right shade of green to bring home.
For traditionalists who still prefer homes with a generous amount of white space, woodgrains and green are one of the most natural combinations to bring colour home.
Project by @ascend.design
KompacTop as Kitchen Countertop + Downturn | K1.01 Pure White | Plains Kollection
Here's to Simple Beginnings
For clean spaces with a simple palette, let green pop against solid-coloured backdrops to keep your home bright and fresh all day long.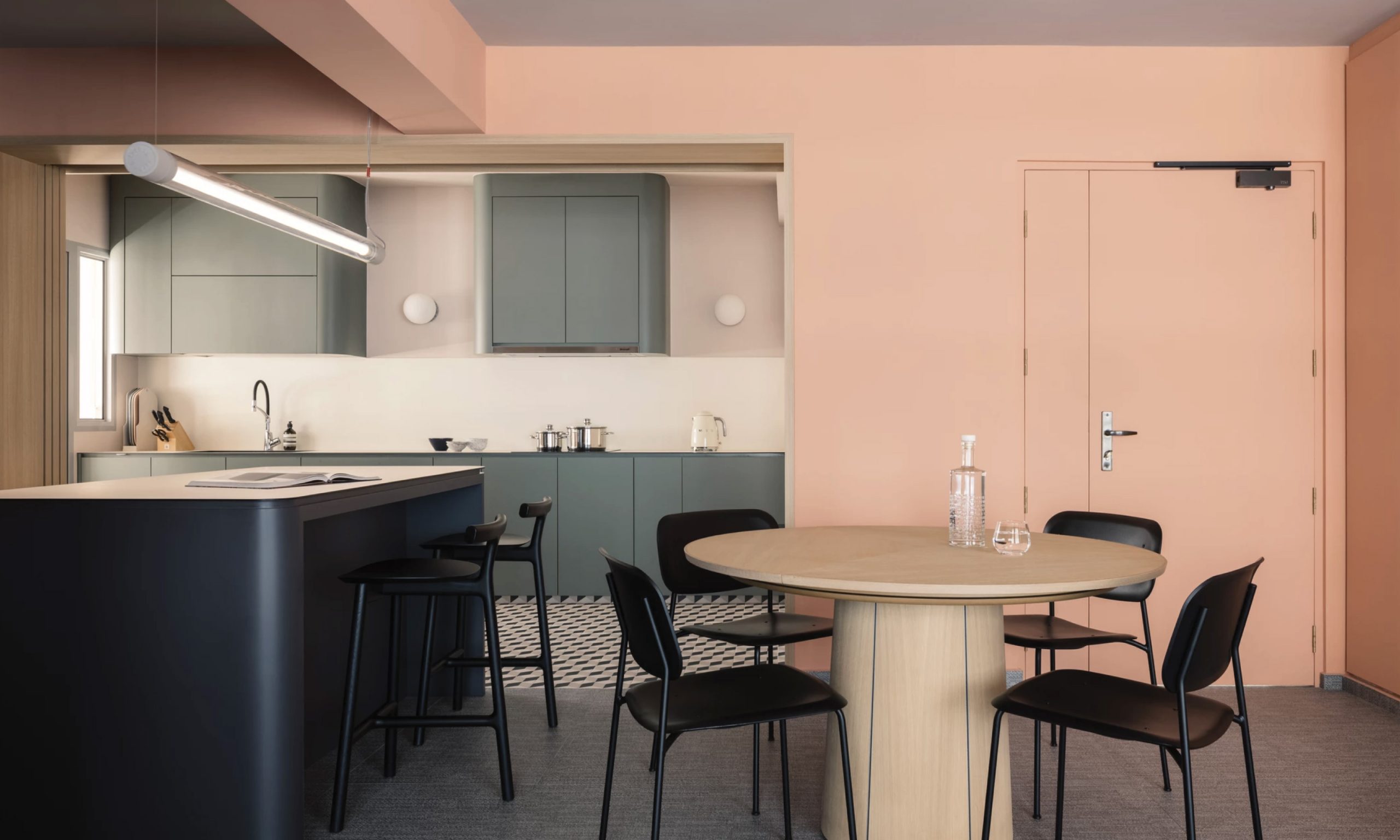 interior-of-the-month-8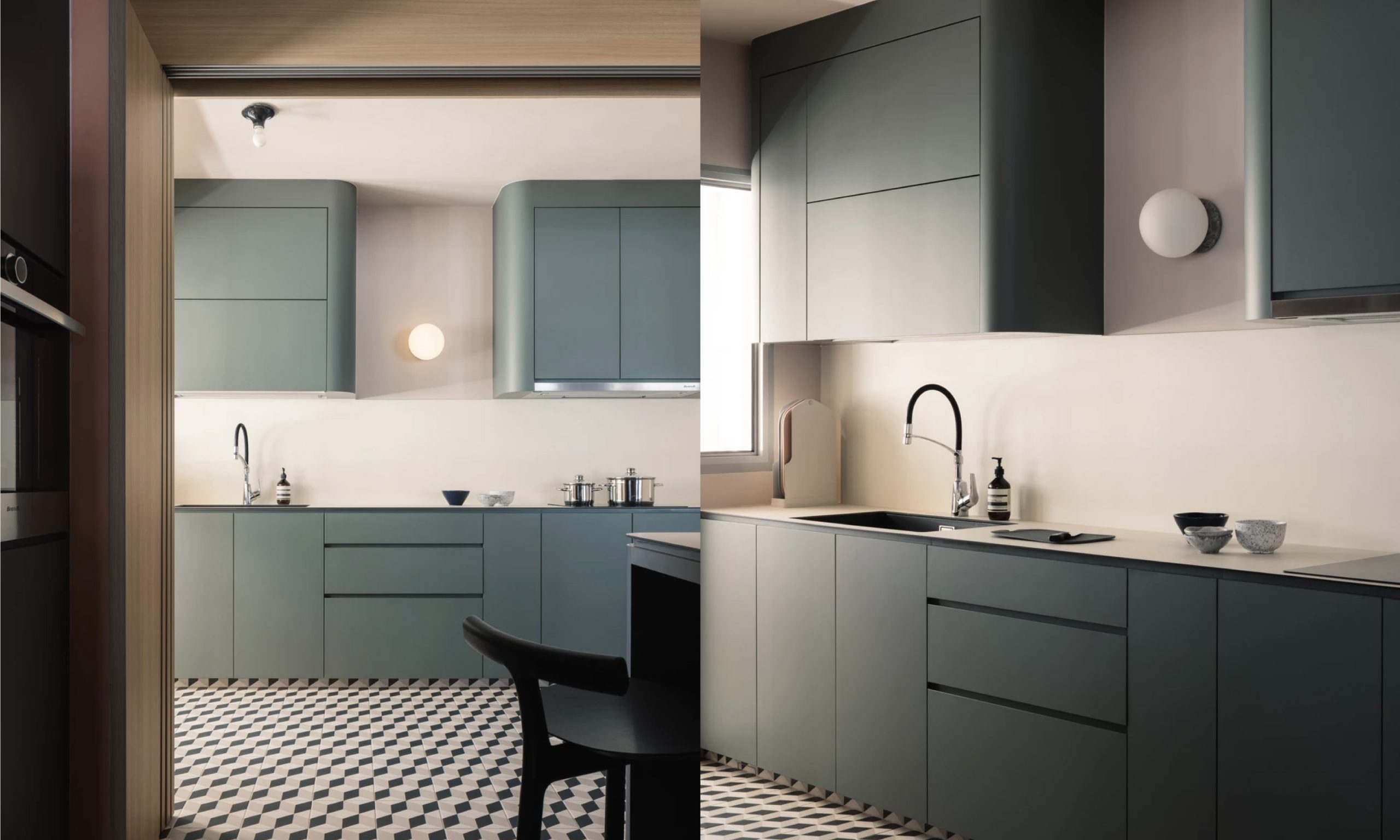 interior-of-the-month-2
Separate space from function like this kitchen space where cream walls create the perfect backdrop for the green cabinetry to pop.
Project by @shed.studio
KompacTop as Kitchen Countertop + Backer | K1.02 Naples Cream | Plains Kollection
In this home where there's more than one pop of colour, the white space creates the balance for the rest to blend harmoniously together.
Home of @smallhousebigcolors
KompacTop as Island Top | K1.01 Pure White | Plains Kollection


Add Stones or Woodgrains for Texture
For the most natural way(s) to complement your 'green' space, seek inspiration from other elements of nature. From marble veins to concrete grains to warm woodgrains, your options are endless to keep your space wholesome and organic.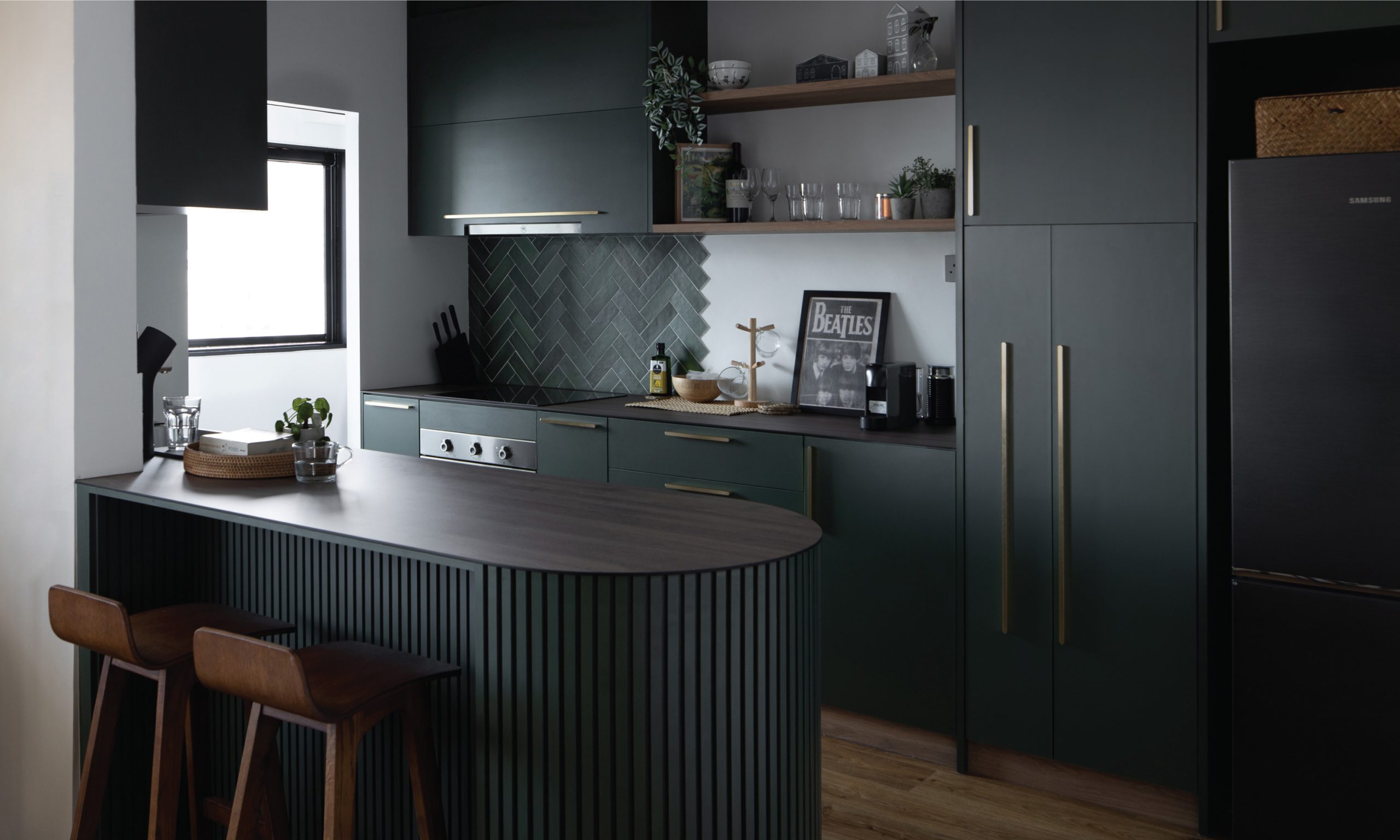 2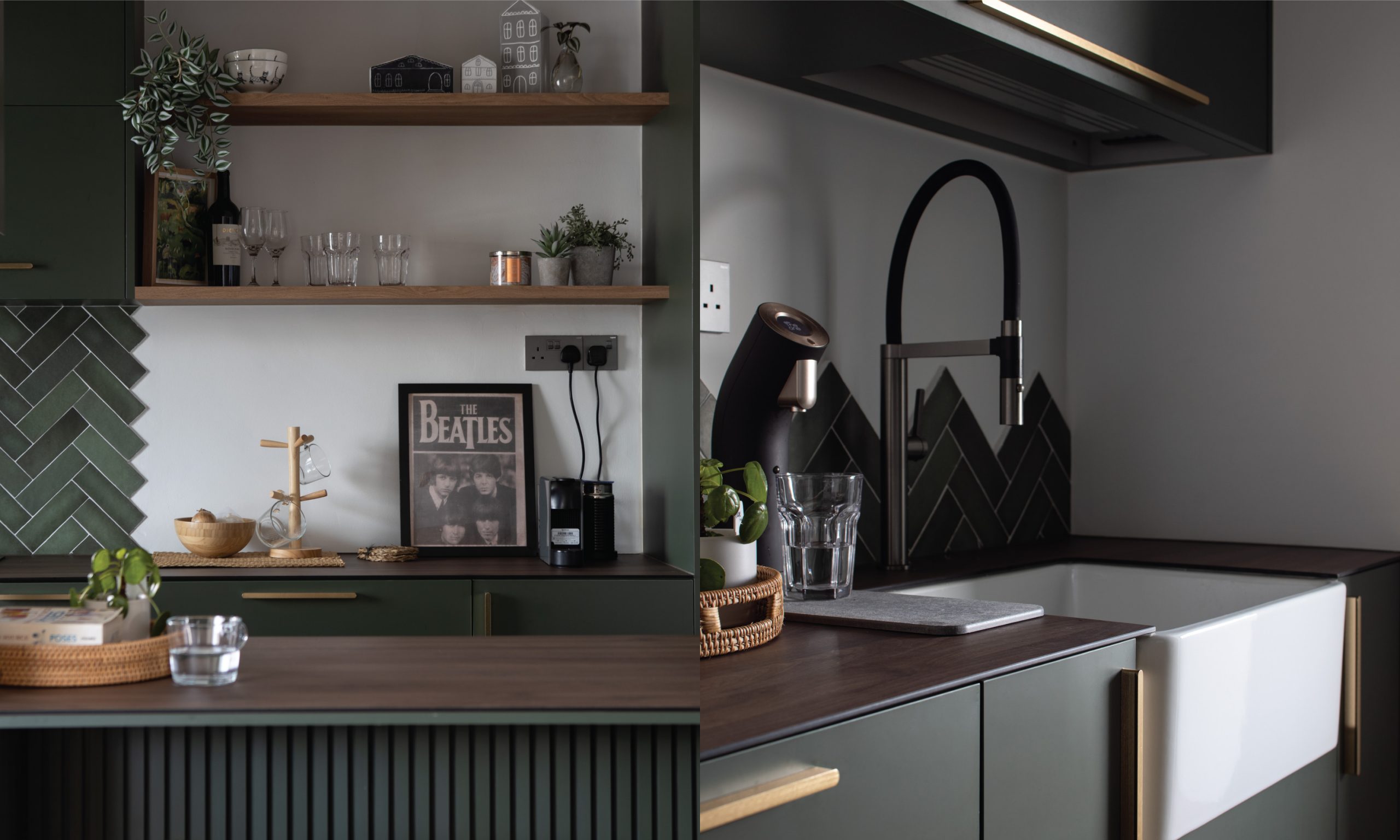 1
Match dark green with equally dark woodgrains to create a space that's rich, bold, and wise.
Project by @authorsinstyle
KompacTop as Island + Countertop l K2.09 Burnt Sienna Elm | Woods Kollection
Get in touch with us today for the best colour recommendations with our 32-colour Kollection.
Custom-matched with textured finishes, every colour in our Kollection is designed to offer the best aesthetics appeal to match the supreme durability of our signature KompacPanels.
Reach out to us at 6842-0335 or write in to [email protected] for assistance on your renovation project. For more inspiration, check us out on Facebook, Instagram and Pinterest. Don't forget to like and follow!
By kompacplussg
April 21, 2022
Subscribe to The K List today
Drop us your email in the space below, and we'll keep you informed about our adventures
and new discoveries!