WHEN PICTURES ARE NOT ENOUGH
BLOG
Most stories are also memories,
and those are still best shared in written words.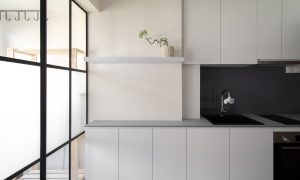 September 2, 2021
No Comments
TIMELESS BEAUTY EXISTS IN SIMPLICITY ESSENTIALS ONLY: LIVING WITH LESS IN MINIMALIST HOMES Just because we can live with the bare essentials, doesn't mean that we can't be classy about it. How many of us are actually able to adapt and accept the idea of living with only the bare essentials? To us, one of the biggest pleasures about having a private space to come home to is being able to surround ourselves with things (and people!) we love. From
Continue Reading
Subscribe to The K List today
Drop us your email in the space below, and we'll keep you informed about our adventures
and new discoveries!